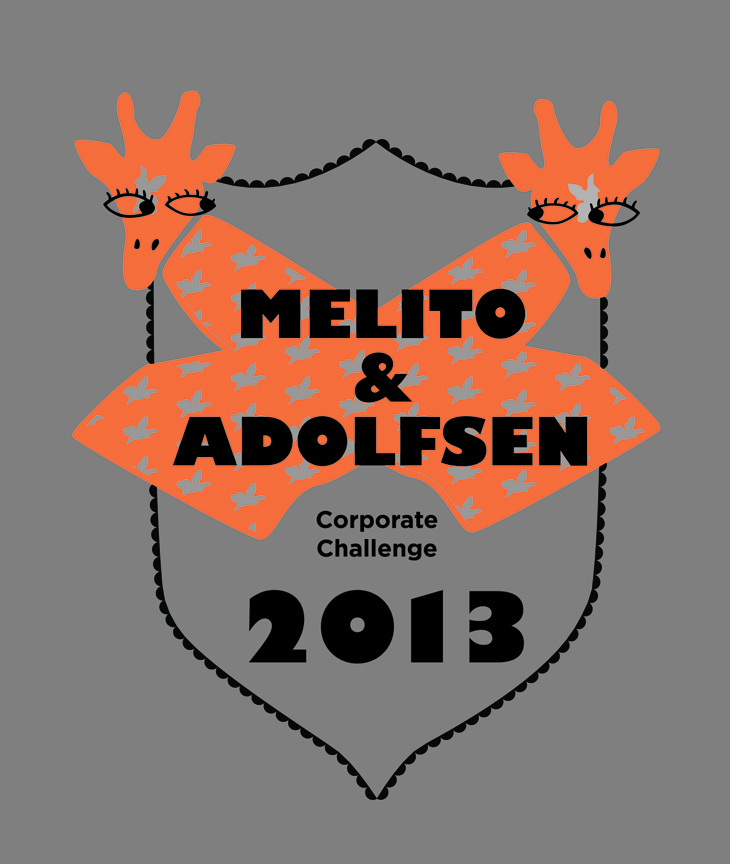 Ok, so I always thought that my spirit animal was a donkey because they are so freaking adorable and I just love them so much. But maybe my spirit animal is actually a giraffe! After visiting Rachel's great aunt's house they are popping up everywhere. Over the weekend, my Dad reminded me that it was time to design the new t-shirts for his law firm for the annual Corporate Challenge race. I was kinda fatigued and out of it on Sunday but somehow I managed to design this wacky t-shirt. I just thought to myself, I want to draw some giraffes! And here they are! They are going to be printed on heather grey t-shirts with florescent orange ink! I'm pretty excited to see them and it reminded me how important it is for me to do creative stuff right now. It really uplifted my mood. I also really need to  get into meditation again. My friend Leah sent me this Mindfulness Meditation CD by Jon Kabat-Zinn and I want to use it ASAP! I've been having some anxiety the past few days and I want to nip it in the bud!
My mom and I have continued to do a little retail therapy. On Sunday we went to Joe Fresh where I bought some hot pink pants!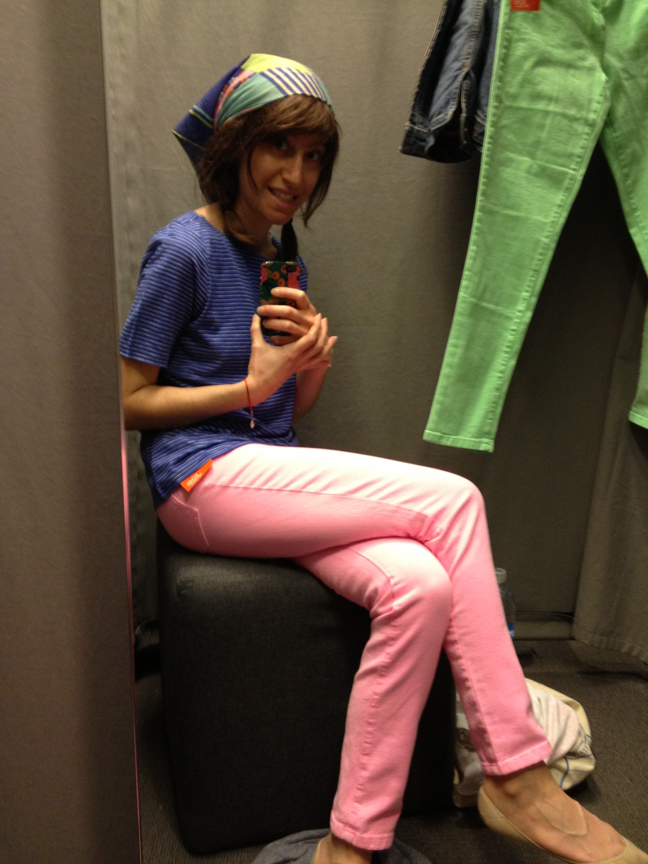 I also got some turquoise ones and some t-shirts. The incredible low retail prices at that store made me a little uneasy but I'm not planning on wearing size zero pants for long so I guess it's good they only cost 29 bucks! I plan to get back to my regular size 6 as soon as possible!
Finally, my mom arranged all our bedfellows this morning and I couldn't resist snapping this photo.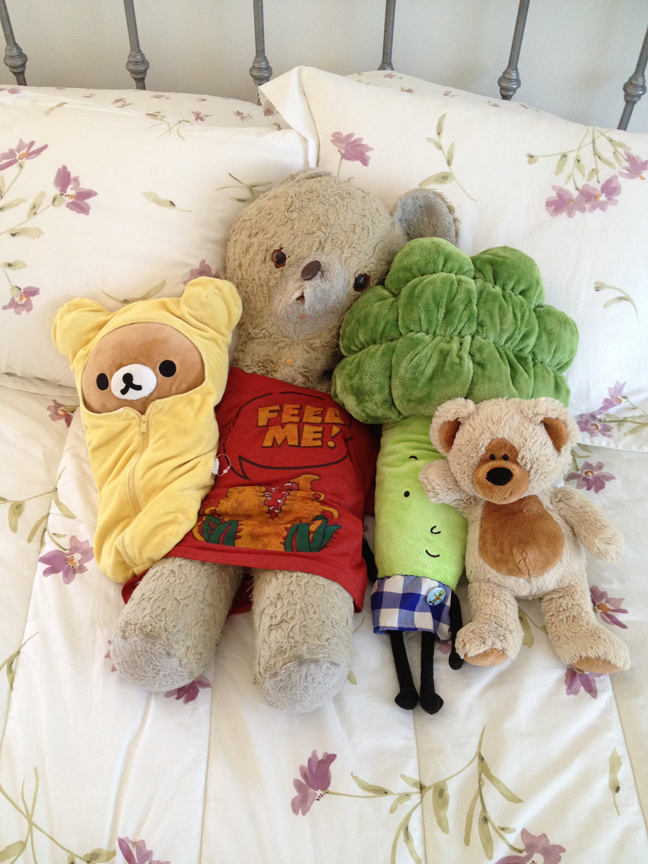 The ragged looking teddy is named Junior and I've had him since I was born! Pretty crazy, huh? So hopefully next post I will be sharing more creative output!