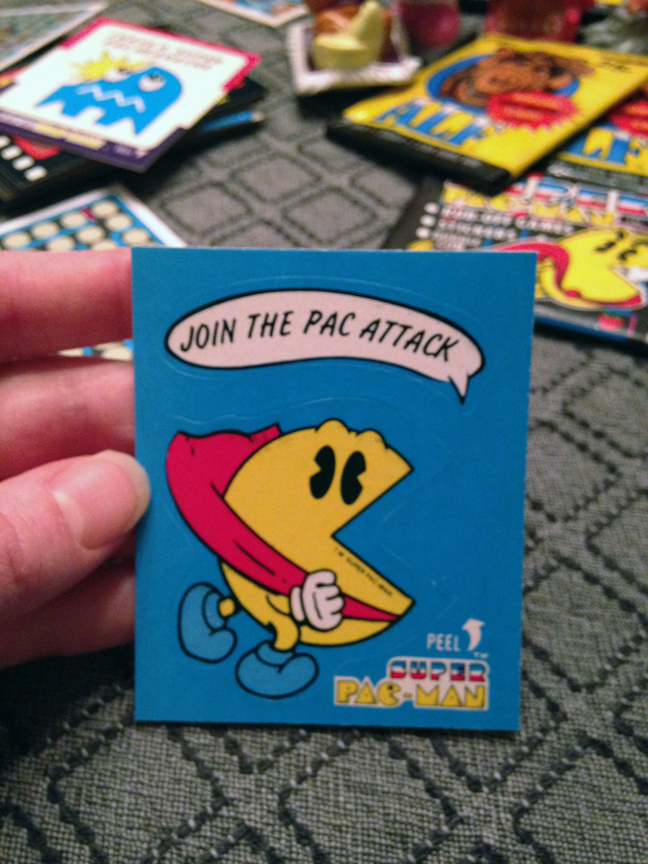 Yes, that's right! I'm taking Lourdes' advice to heart! Let's gobble up all the cancer! More on Lourdes in a minute. My bro and Lisa got me and Steve all these fun vintage trading cards for xmas and this seemed too perfect! Check out the stash!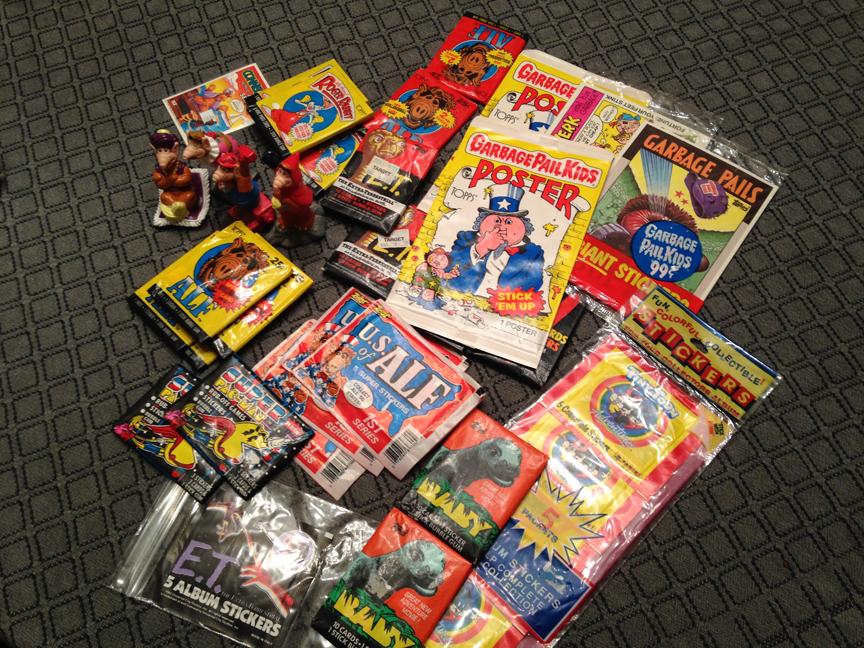 Despite having a terrible night's sleep, after breakfast I felt revitalized and kinda hyper actually (I guess my breakfast does involve taking steriods…). Anyhoo, I did feel stronger today and not as terrible as a few days ago so that's good. My aunt and cousins came from Long Island to see me which was super nice! And then we went to the Nutcracker and ate at Fiorellos! Check me and Steve out at Lincoln Center!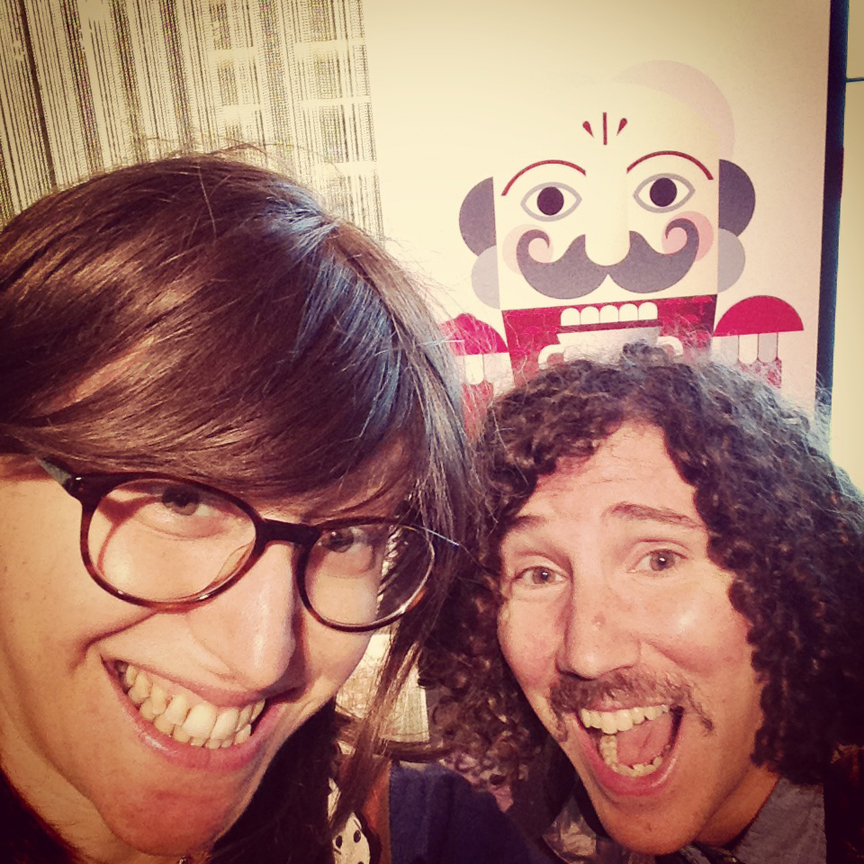 I wore this silk shirt and my wig and felt pretty for the first time in ages. Seeing the Nutcracker made me so happy! It was so beautiful and uplifting and I was giving myself some real good reiki that felt amazing! Multi-tasking! Haha. And now here is a shot of me and Steve at dinner!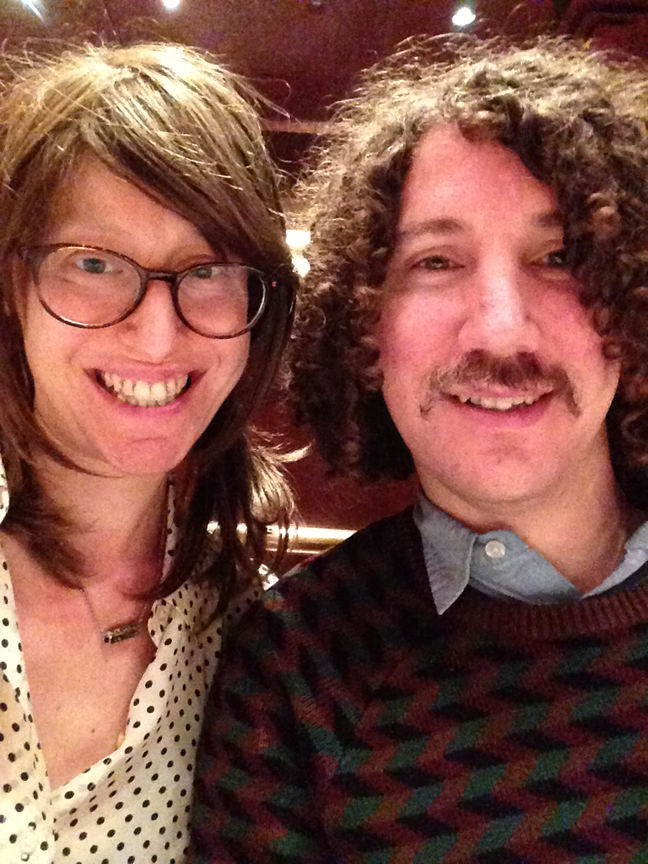 On the subject of food, I've been indulging in an incredibly unhealthy diet which has been both amazing but also confusing for me since I am usually such a puritan about eating healthy food. But because of the pelvic radiation, I can't really eat many vegetables! It's so weird! So at dinner, I ate some of the delicious pizza (it's an important indulgence) and this gluten free pasta with crab and sea urchin (which I had never really had before) and it was so delicious. I also ate some seitan parmesean which was totally fried and covered in tons of cheese. Wow. And did I mention that we had bagels, nova, sable, scallion cream cheese from Barney Greengrass for lunch? I'm done now but I can't say I haven't been enjoying it. And at least I didn't have too much nausea today. I made this amazing healing tea from the cancer fighting kitchen cookbook that had fresh ginger, coriander, cardamom, and cloves in it. Wow. It took an hour to make and boy is it some powerful stuff! Definitely going to be a new staple of mine! I can share the recipe with you soon.
Before I attempt to sleep (I say attempt because I don't feel like I've actually slept many hours since I've been on these steriods) I want to tell you a crazy story from my reiki session with Lourdes yesterday. First of all, she is so lovely and I am having an amazing time connecting with her. She is very open, gentle, kind and loving. All good things. So, about halfway through the session I asked her if she felt any kind of energy and she said yes. She said that she could sense some kind of Golden Temple and a white light in my body. I was speechless. One of the main guided meditations I've been doing lately is one where you go to a Golden Temple and a white light scans your body and removes all the disease in it. Is this not insane? So during the session, I put the meditation on while she worked on me. Everyday I am blown away by this practice and I am fully devoted to becoming a reiki master once I recover. And I've been drinking my Asea and I believe that it is working.
Tomorrow I've got more radiation scheduled and am meeting with the clinical trials doc at Sloan to get his opinion on my case because he ran into my dad at the hospital the other day while we were waiting for radiation so that should be interesting. I hope that you all had wonderful weekends with your family and hopefully I will check back with you before the new year. My besties from LA are all in town so we are having a SLUMBER party on NYE so that should be rad! Love and healing to all! xoxo Lauren