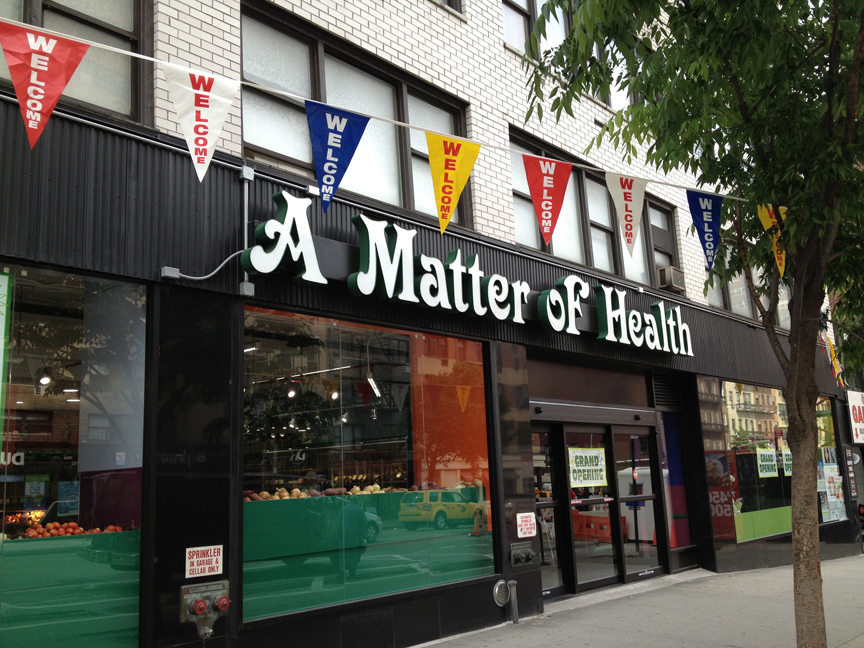 A new amazing health food store opened two blocks from my parents house last week. I can't tell you how convenient it is! I mean, it may not be Erehwon but its big and has pretty much everything I could ever need. It even has produce!
Another new health resource is this unbelievable iPhone/iPad app that Sloan Kettering created called About Herbs. It is so beautifully designed and resourceful. You can look up different herbs and foods and it will tell you the clinical summary as well as potential drug interactions and more. It also has both professional and consumer view depending on the level of scientific information you want. Here are some screenshots.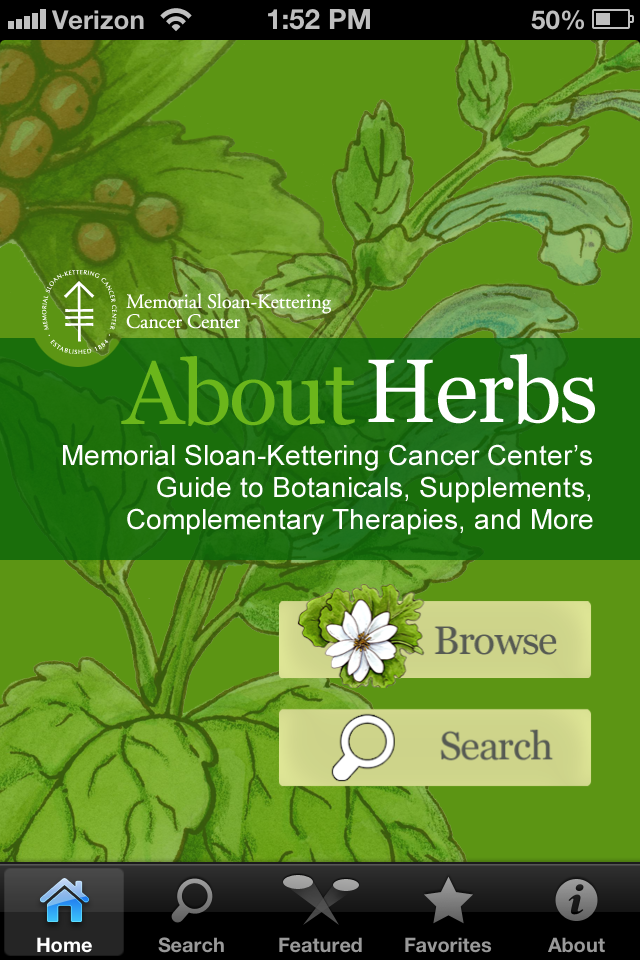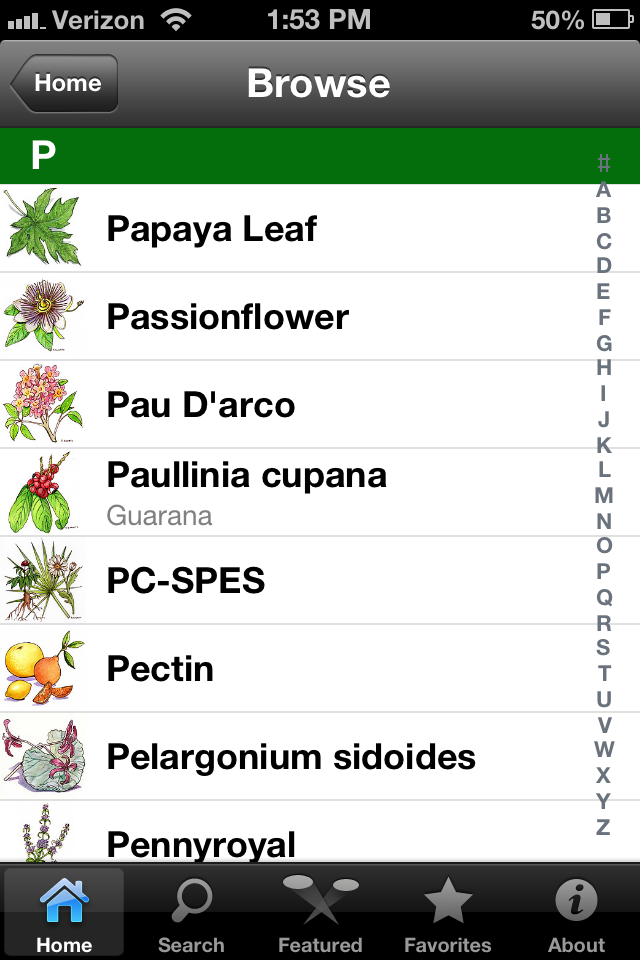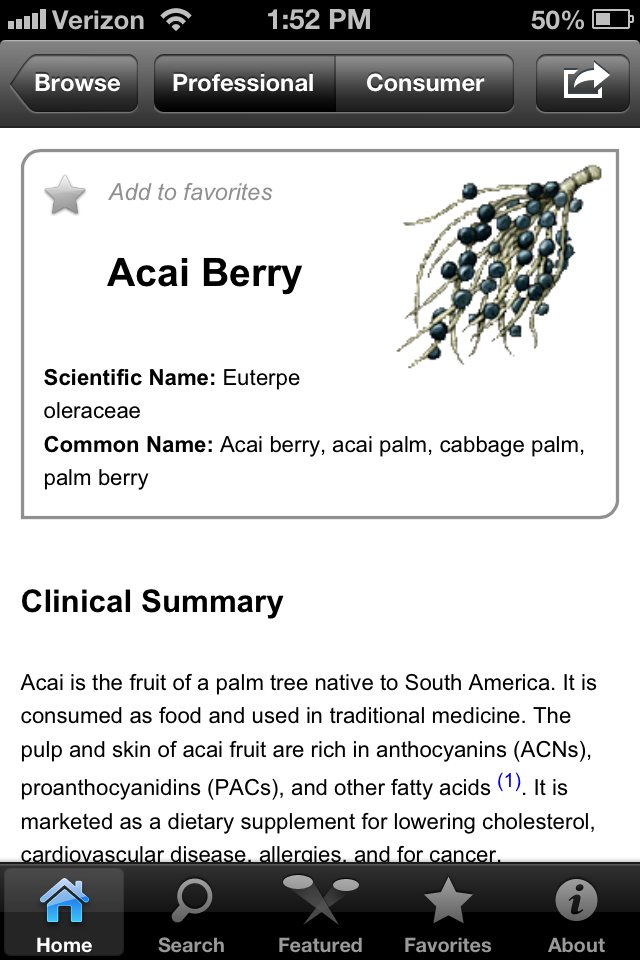 I would use this app even if I wasn't a Sloan Kettering patient. It's free. I'm seriously addicted to looking things up and it makes me more in love with Sloan Kettering than I already am.
In other silly news, over the past few days I've been acting like a 14 year old girl snapping photos of myself in the bathroom. I guess I just want to capture my fun hairstyle while it lasts. This one I took in the middle of the night. Sometimes when I take Ativan to sleep wake up in the middle of the night and am really talkative or do weird things like take pictures of myself in the bathroom.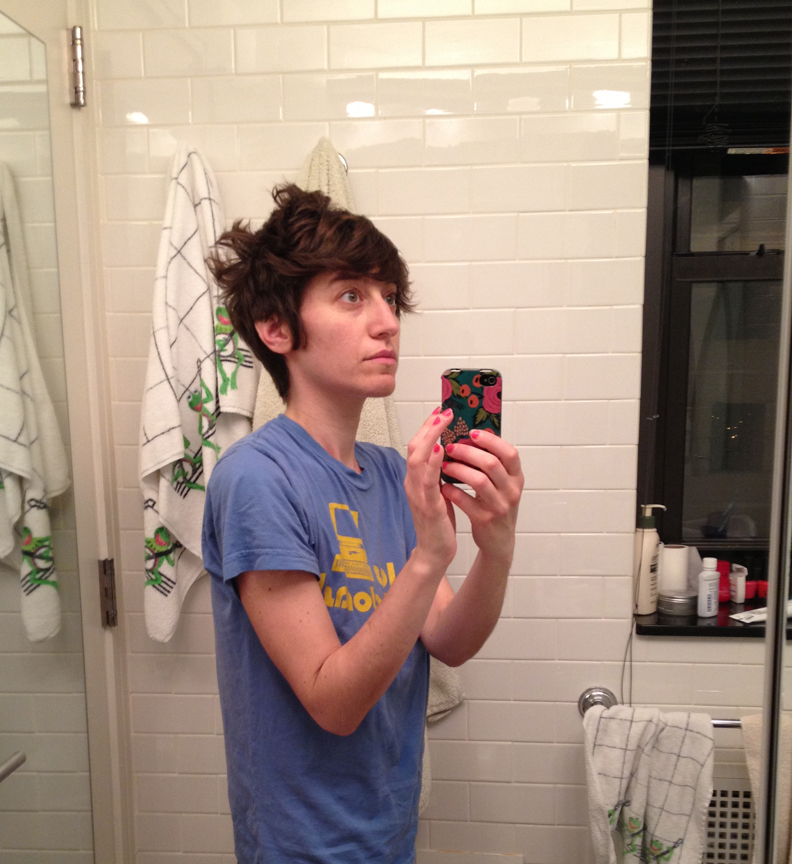 This one I took at the bathroom of the Sloan Kettering Integrative Medicine Clinic when I was getting a massage yesterday. I bought this fun stripey dress from American Apparel so I wanted to capture my "stripey look." Haha.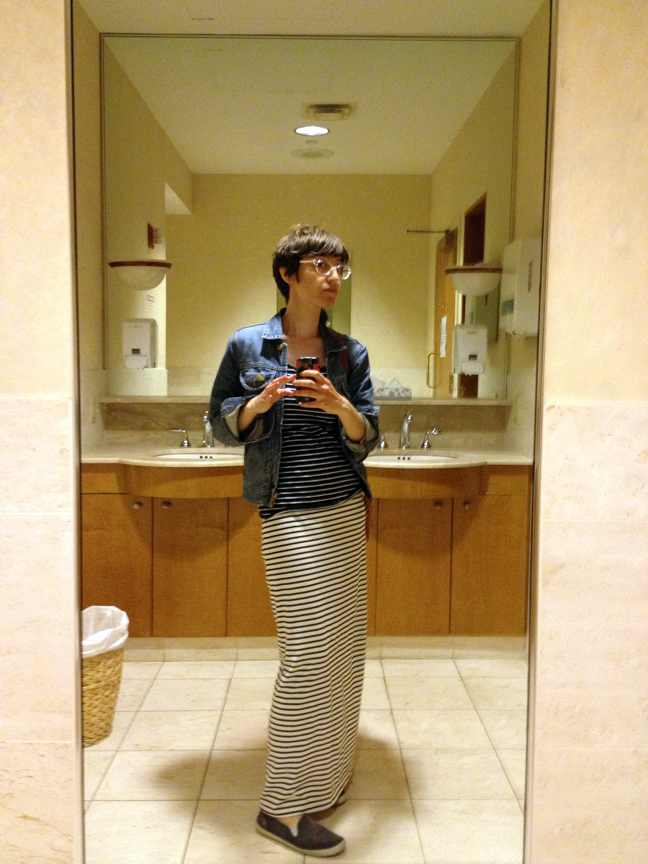 Tomorrow will be a special day because I am going to see a pain specialist at Sloan Kettering. Yes! Please make the pain stop! AND! I am going to have a sleepover with my dear friend Rachel (the Leukemia survivor). I cannot wait to spend quality time with her!!!