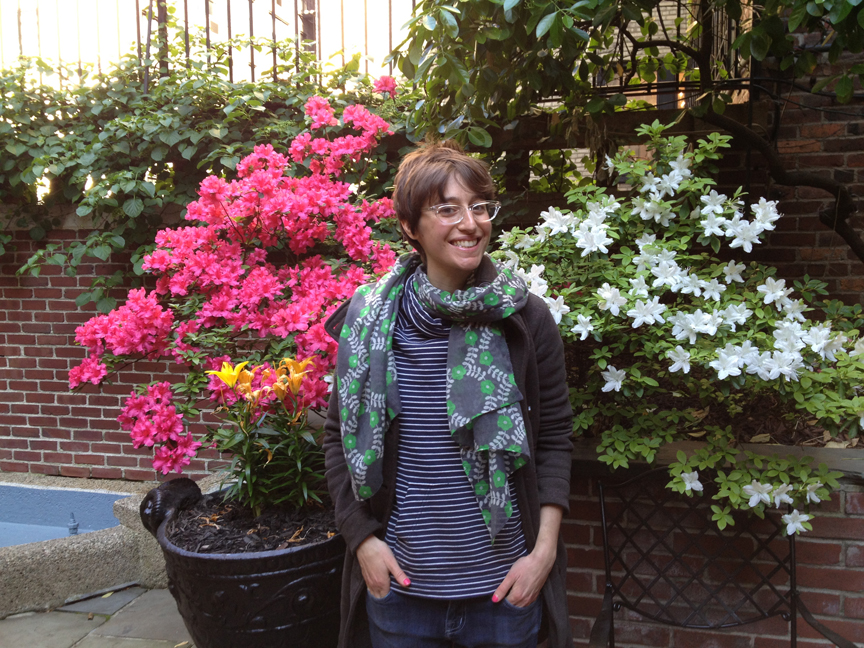 Hello out there. It's been awhile since I posted. As you can imagine, I had a pretty crazy week. Doctors, hospitals, pain, fatigue, etc. Over the week I also had a lot of doubts about posting about all this stuff on the blog. Or I've been thinking about what exactly it is I want to share here. I do see value in sharing my experience and having a place for friends and family to keep up with how I am doing. I think part of my questioning was becoming overwhelmed with people finding out via the blog or word of mouth while also coming to terms with my diagnosis which as you can imagine is not easy. Maybe that felt like a lot at once. Anyhoo, above is a picture from last week that my mom took in the garden at my parents building. Thought you might like to see another haircut shot!
Steve arrived last Wednesday and just left a few hours ago. It was so amazing to have him here! We had so much fun together and I didn't want him to leave!!! On Saturday we went to Fire Island for the day with my parents. Here he is standing on some newly built stairs on the beach.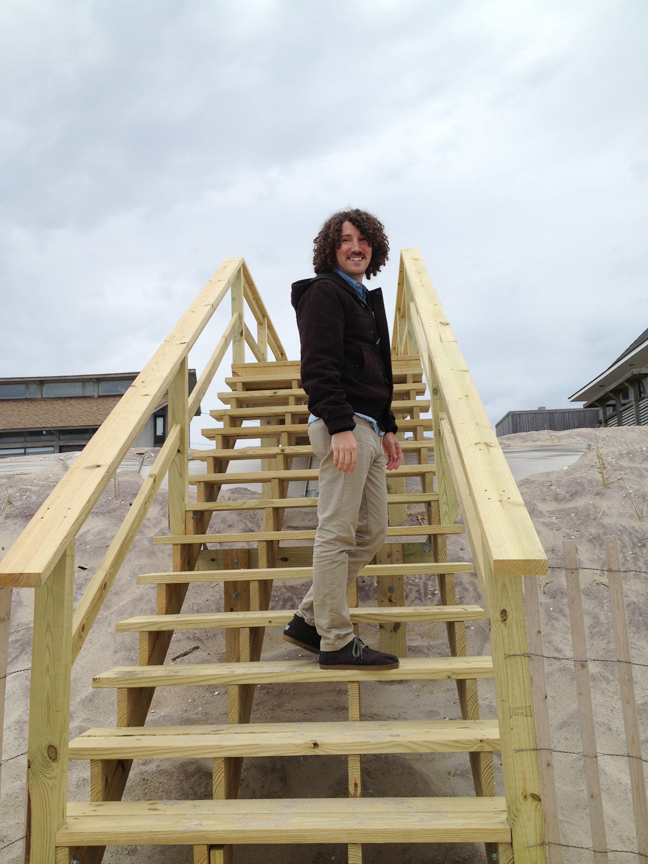 I brought out my Canon T3i which I got for my birthday a few years ago. The camera has an old Nikon 24mm lens from high school on it but really need to read the manual and figure out how to use the camera. I was having issues with the focus point and there's so much I need to learn about digital SLRs. Here's a shot of out beautiful kitchen at Fire Island with the coolest tiles in the world.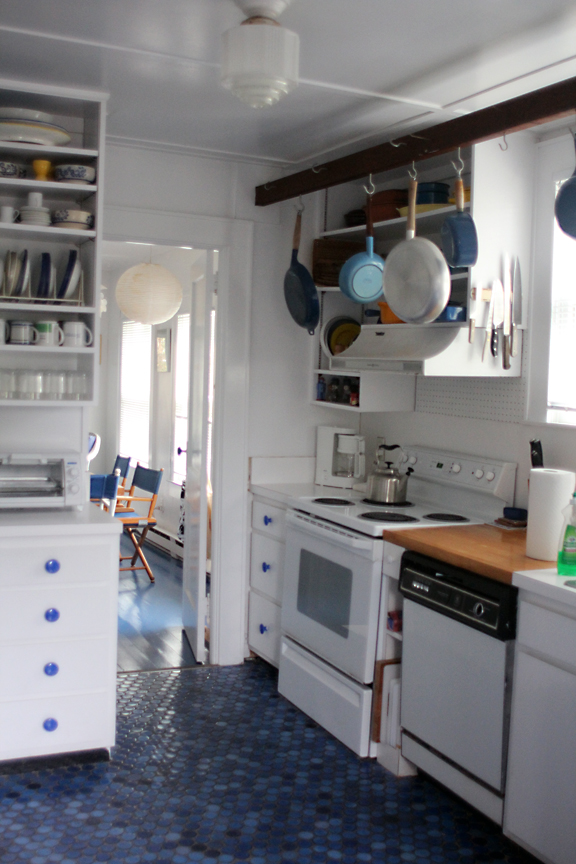 I was happy to see that my beloved red Schwinn bike survived Hurricane Sandy.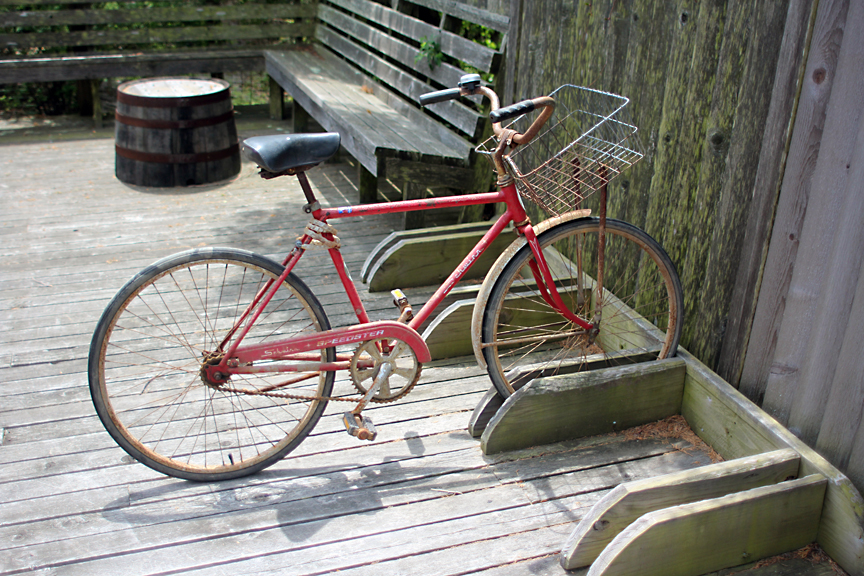 We had the classic Fire Island lunch of tunafish! It's so damn good! My salt levels were very low last week so I also indulged in potato chips which is something that I don't usually eat.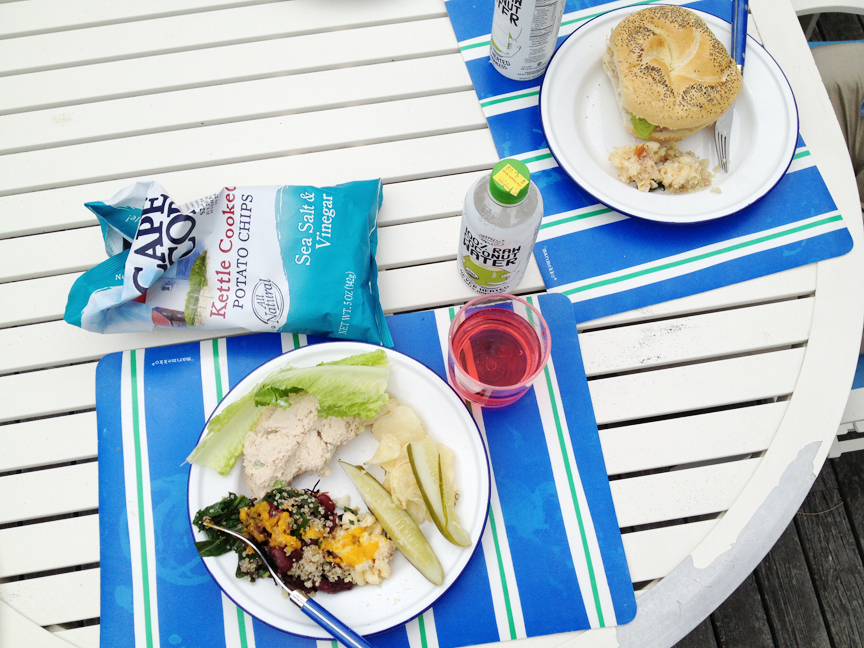 We also went on a short walk on the beach so I could collect some shells and stones for painting and drawing on! Kids always paint shells and sell them at the beach. It's one of my new favorite things to collect!! I want to experiment with some fun techniques I learned in the Clayton Brother's Art Center class I took last fall and draw some fun characters on them too!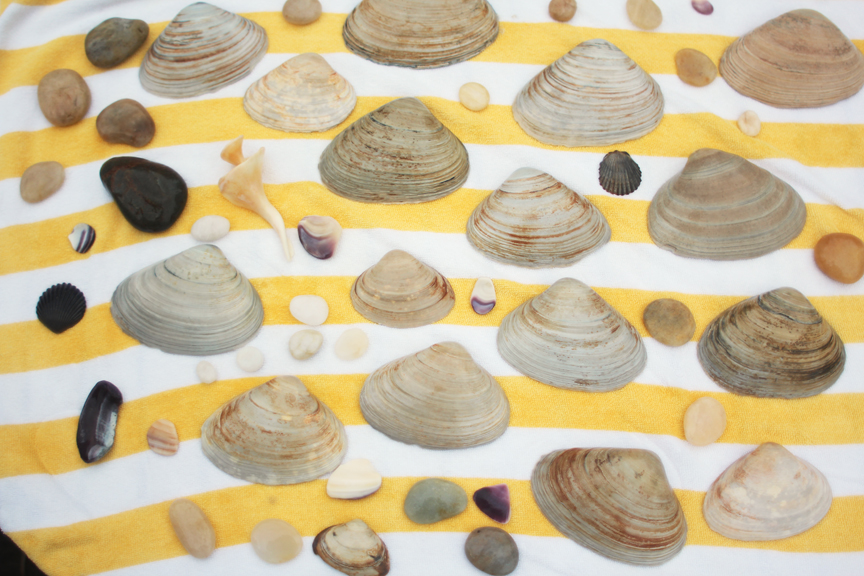 I don't have a picture right now but my crystals and healing stones collection is growing quite nicely these days too. I've got them all next to my bedside table for healing power! In other news, amazing care packages have continued to arrive so thank you to all those out there who have been so kind to me.
Yesterday we went to see Frances Ha at the IFC Center and I loved it! I highly recommend seeing it and especially at that theatre if you are in NYC. It was funny because there's this one character in the movie who looked extra familiar to me and I couldn't figure out why. Later when I looked him up, I discovered I went to college with him! It's the character Benji who is her roommate at one point in the movie. I didn't really know him but he was in this sketch comedy group with my friend Tristan so I would always go see them perform. You should definitely go see the movie. It's super charming and has a great Woody Allen vibe.
After the movie we ate at The Smile where I've been meaning to go since I've came home for treatment. The chef/owner is a friend from high school named Melia. I reconnected with her and her amazing husband Frankie over New Years in Colorado. My appetite has been hit or miss lately and I've been losing lots of weight but at The Smile yesterday I was ravenous. No one could believe how much I was eating. The food is very simple there but that's kind of my style and it really hit the spot! I got the scrambled eggs with greens and sourdough and they were so tasty. I also got this unbelievably delicious house made ricotta with fresh figs. Holy Moly! Melia has an amazing new cookbook out that has been getting rave reviews. I bought a copy it but its out in LA. I'll have to have it sent my way so I can cook from it. Which brings me to the last thing I wanted to write about. I was at a follow up with my doctor this afternoon (who is the most amazing doctor ever btw) and she was talking about how I should be eating more frequent smaller meals rather than fewer larger ones. She suggested I make a little project out of coming up with good, healthy snacks. I didn't tell her that the name of my company/art is Snack Mountain. But I liked how she encouraged me to make a project out of it. I already love to make snacks and have been wanting to come up those kinds of recipes and post about it so maybe that will be another good way to use the blog right now. A mountain of snacks for me, Snack Mountain.
I love how I initially wrote about not being sure if I wanted  to write on the blog anymore and I just wrote the longest post ever. Well, my mom is going to make some fish for dinner and I think I'll have a little Fire Island tunafish as an appetizer. Ciao!