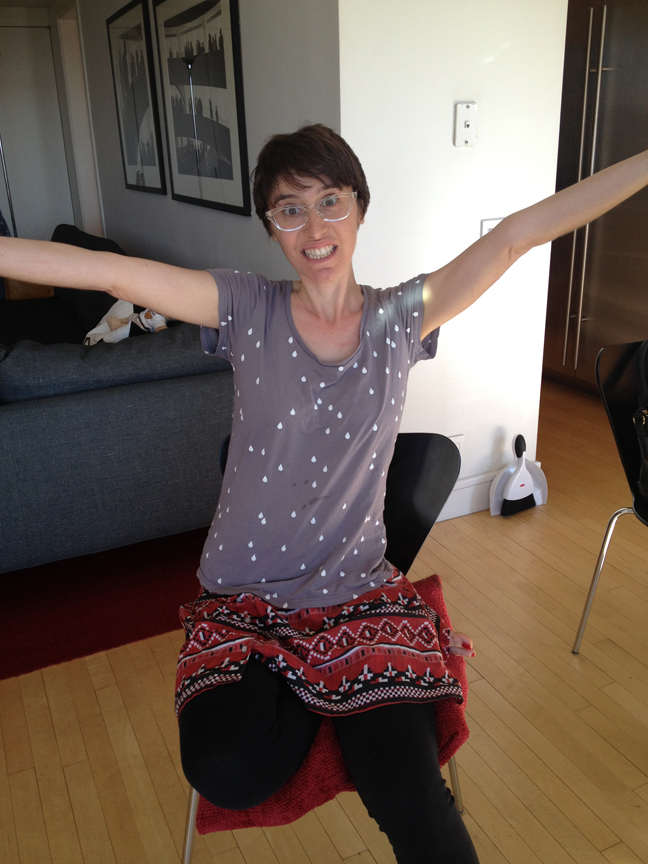 So here I am! My hair came out great! My dear friend Anne from Twigs salon blew me out of the water. Both my parents love it and I can't believe I've never done this before. Having short hair is so much fun! Here are some more shots!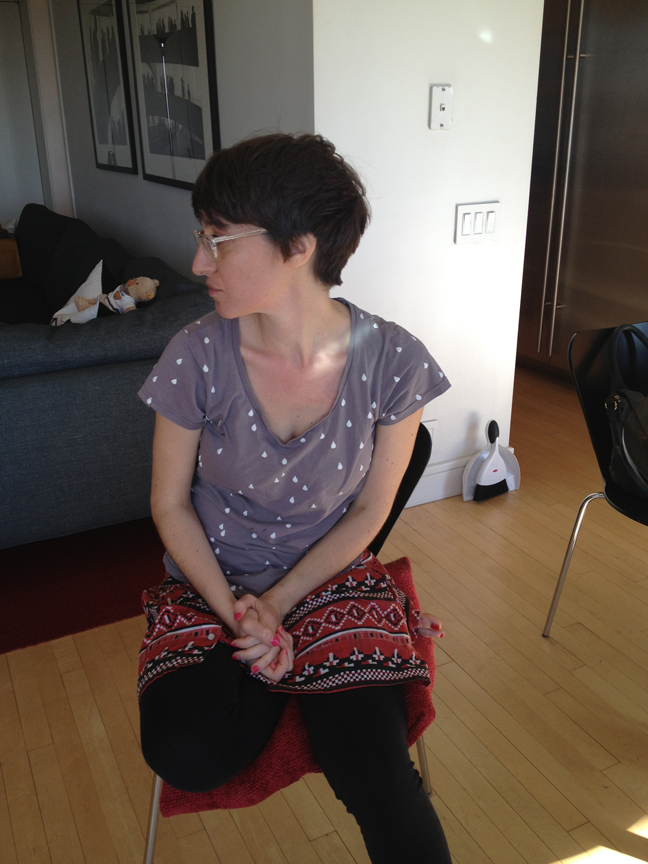 Here are my braids I have now decided to donate to Pantene Beautiful Length Program.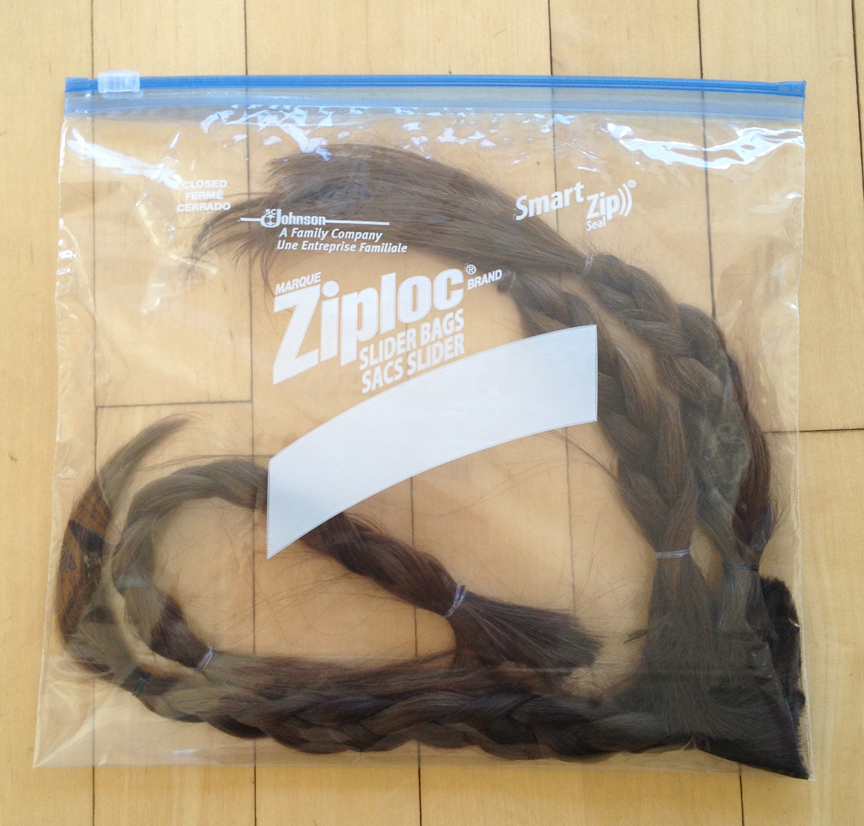 Here's my iPad with my brother and my new sister in law watching the haircut via Skype.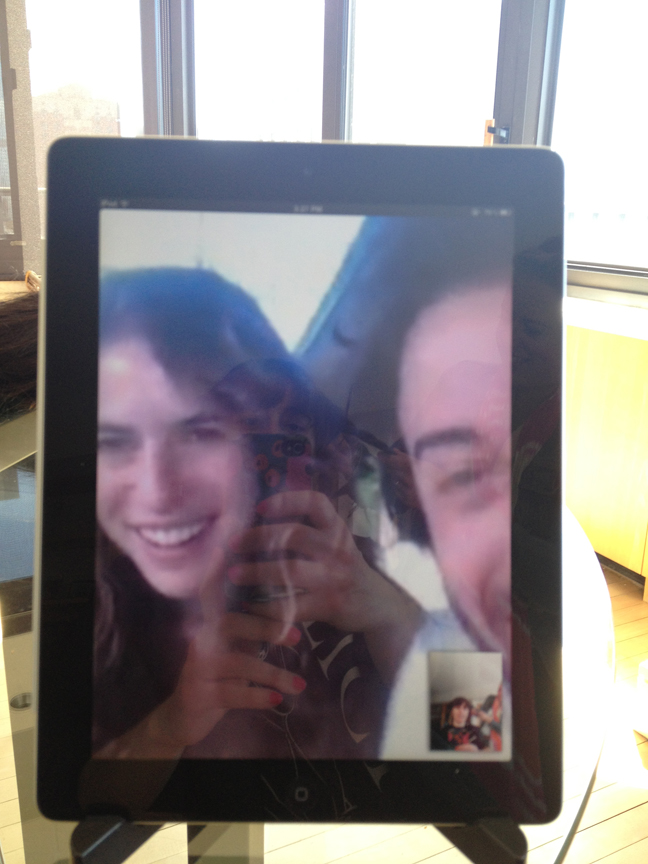 Here's a gratuitous bathroom shot: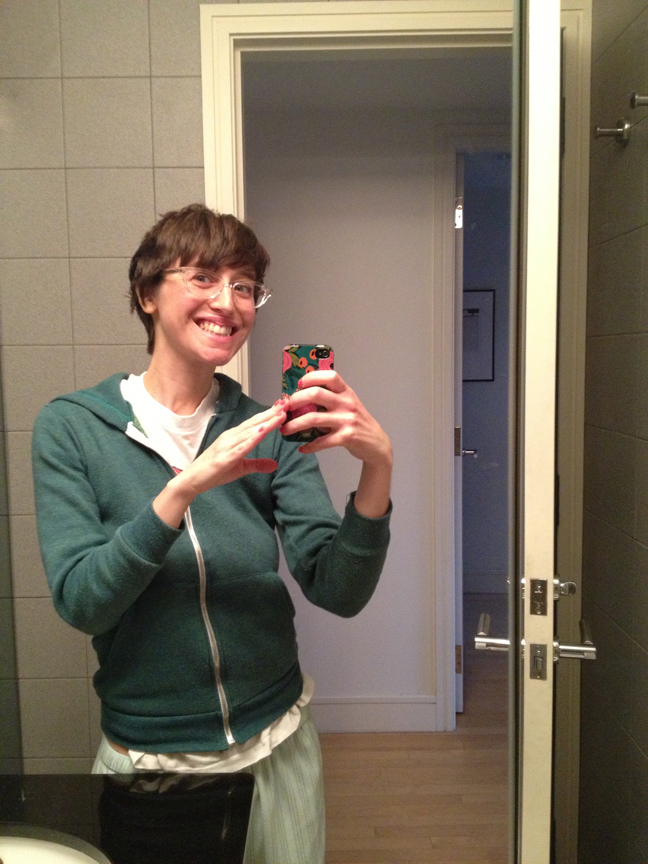 I ate real pasta for the first time in ages from my parents' neighborhood spot called Felice.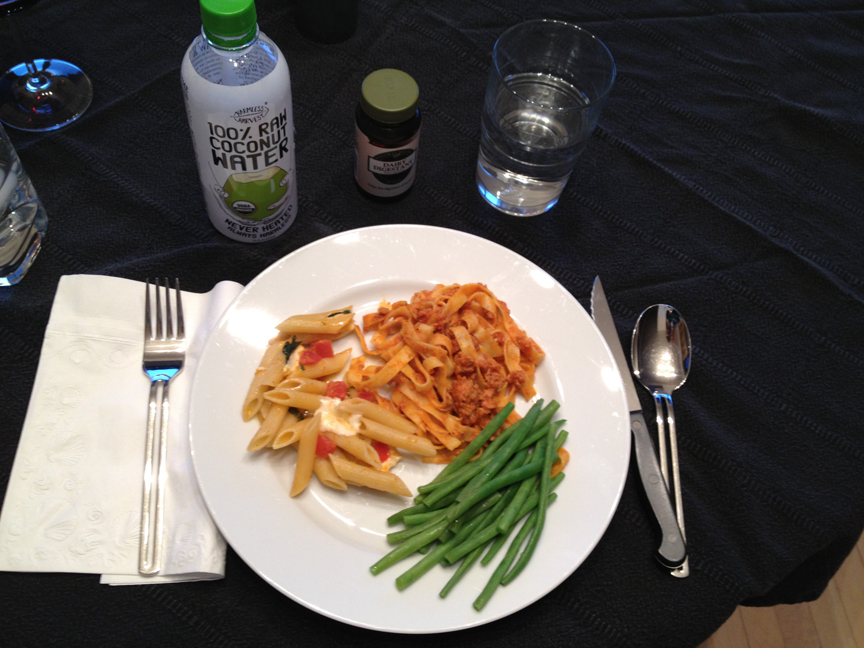 My mom snagged this nice side shot of my hair during dinner.
Finally, I have to write how incredibly thankful to all the people in my life who have been so helpful to me including my parents who are unbelievable. Also, to Steve who was just at my house for several hours packing suitcases of stuff to bring with him when he comes on Wednesday! What would I do without him?!?!? And as I was getting off the Skype call with him a friend dropped of 4 different care packages from friends in the city. I am speechless. I am so grateful for all the amazing people in my life. I feel blessed.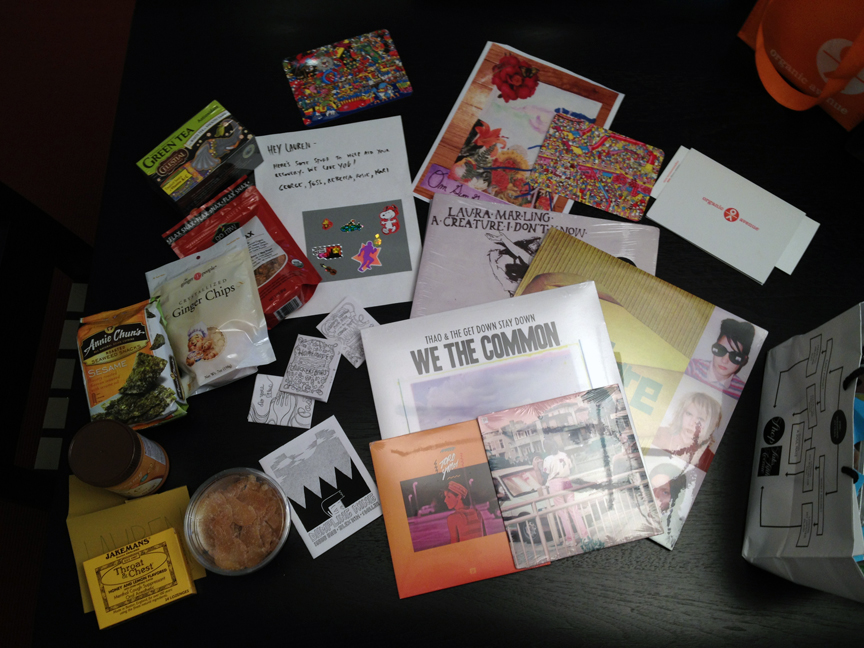 Ok, off to watch Kristen Wiig from SNL last night. xoxo, L