So, this is for real. Yesterday was a much more intense treatment day and I think that I am entering a new phase of realizing the scope of the situation I am. While I think that focusing on being positive is essential and I will continue to do so, the weight of the situation at hand cannot be denied or avoided. Immediately after the 2nd treatment, I was rushed over to see the psychologist which was helpful but also made everything feel a bit more raw and heavy. I am also now facing a whole new set of side-effect challenges that I will have to adjust to.
To enjoy some good food and take it easy at home, we ordered from Dawat again and tried out a few new items including their salad with a great dressing and their Chana Masala.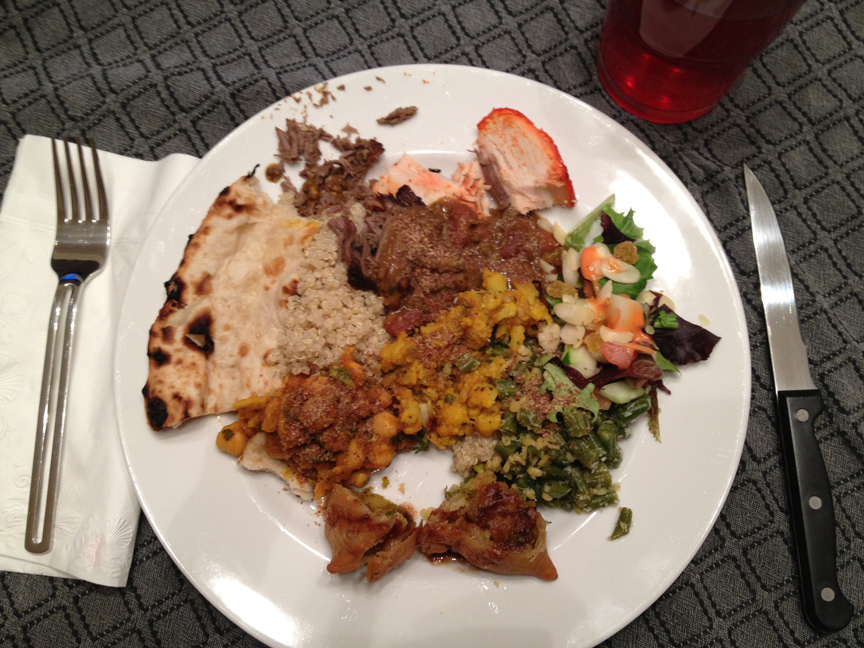 And here's a shot of my mom and I in these Snoopy lounge dresses we bought at Uniqlo a few weeks ago when I first arrived in New York.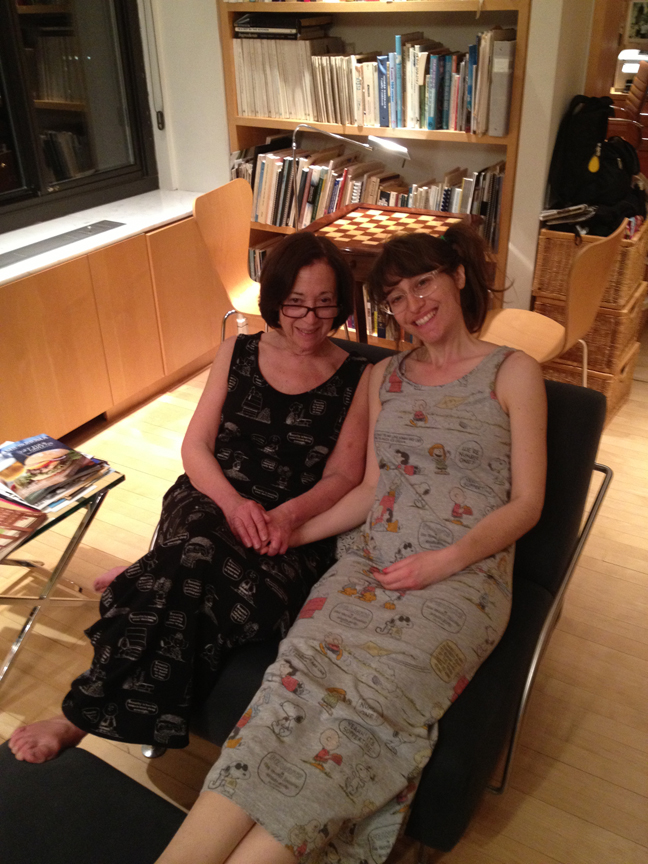 I made myself acupuncture and massage appointments for next week. I am truly blown away by Sloan Kettering and how much it has to offer. I feel so lucky that everything is so conveniently located to my parents house too.
Lastly, I got some awesome care-packages in the mail yesterday. One from my friend Amanda with all this organizational binders, notebooks, folders for cancer documentation. The other was  goodies from my friend Abe including my beloved SQIRL nut butter and a home made ET necklace!!! Wowowoowowow!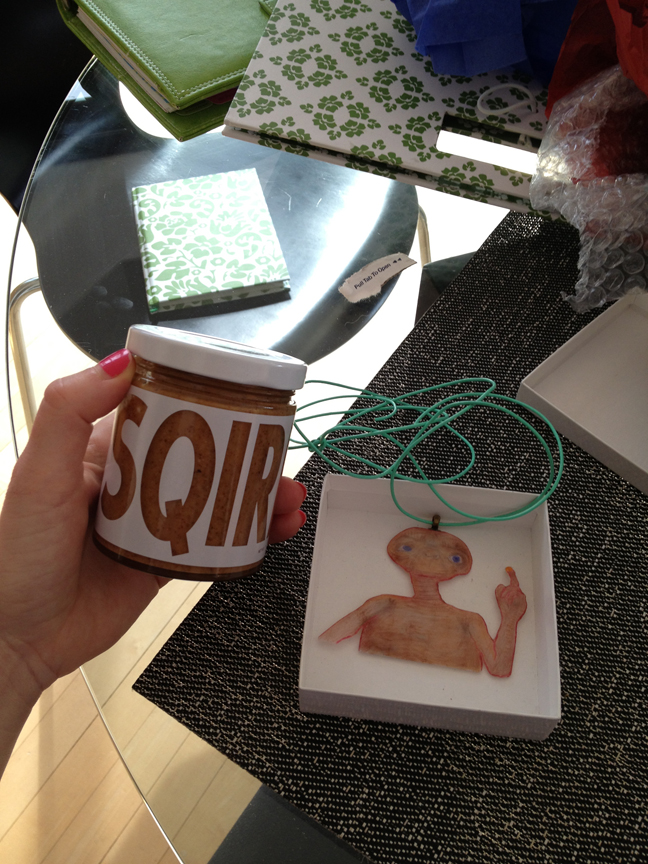 Well, getting the big haircut tomorrow! Stay tuned!