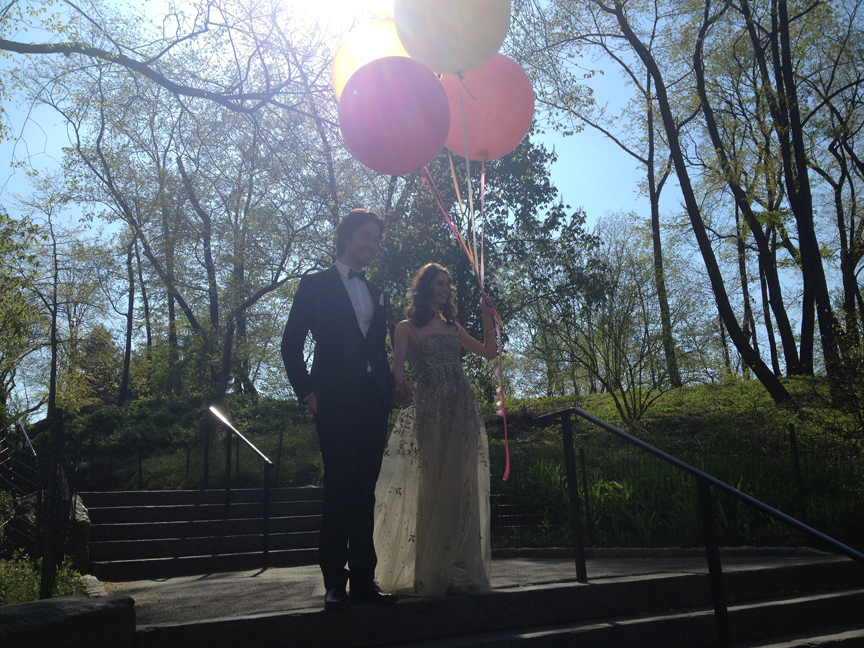 So my big brother got married last weekend in Central Park. It was such a beautiful wedding. Here's another shot from the ceremony.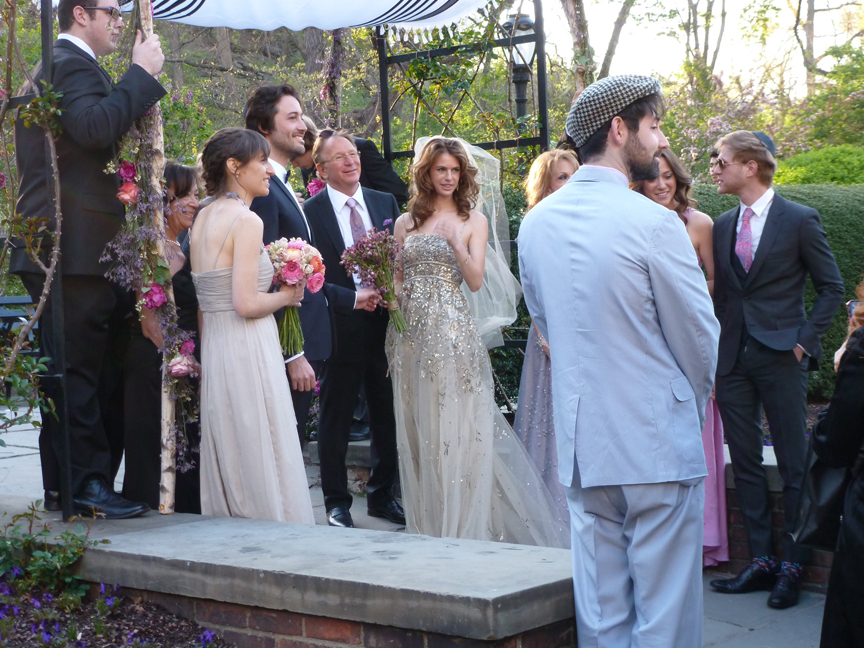 I got my hair done by my amazing NYC hairdresser Anne at Twigs Salon in the East Village.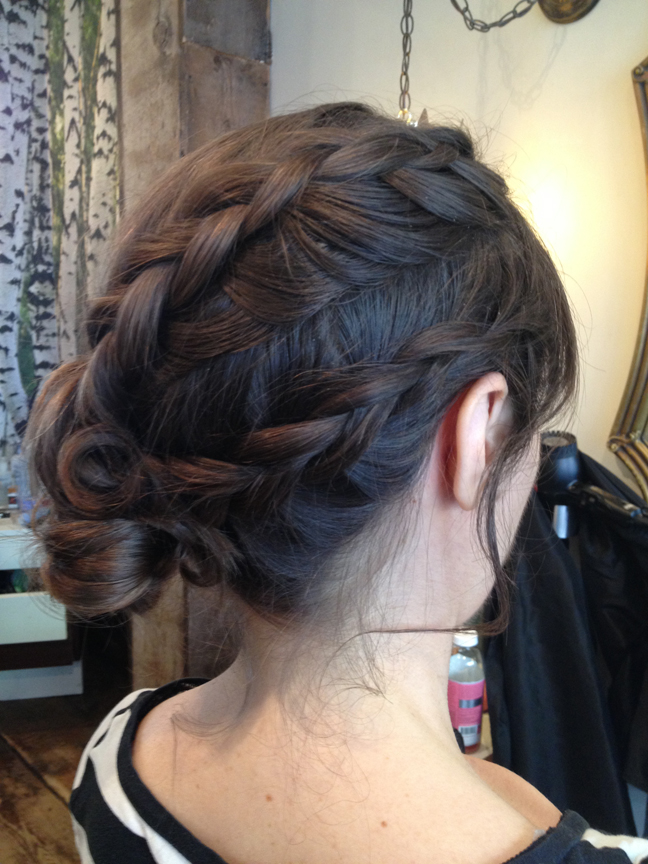 My trip to New York has been extended for personal reasons that I think I am going to share with you in the next week or so.
The eating fest has continued over the past few weeks I've been here and I've been devouring gluten-filled delicacies. The brunch after the wedding was at the Standard so after we went for a walk on the Highline where I got an amazing pretzel from Sigmund Pretzel shop!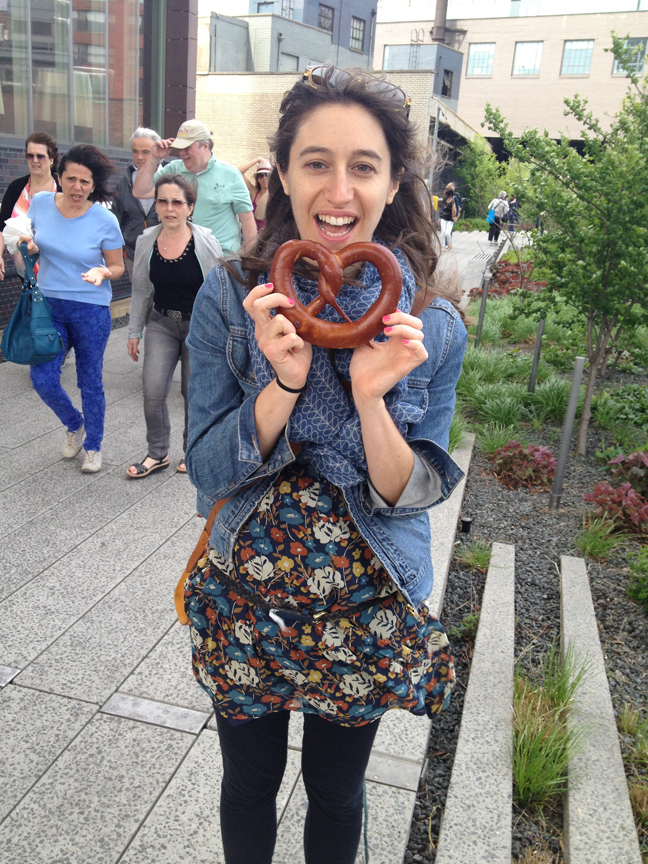 Next up, on Monday, we went to the Meatball Shop (not pictured) and afterwards stopped by Russ and Daughters to get some amazing smoked salmon and bagels. The store is so well maintained and visually inspiring. I wanted to eat everything in the store! Give this girl some smoked fish!!!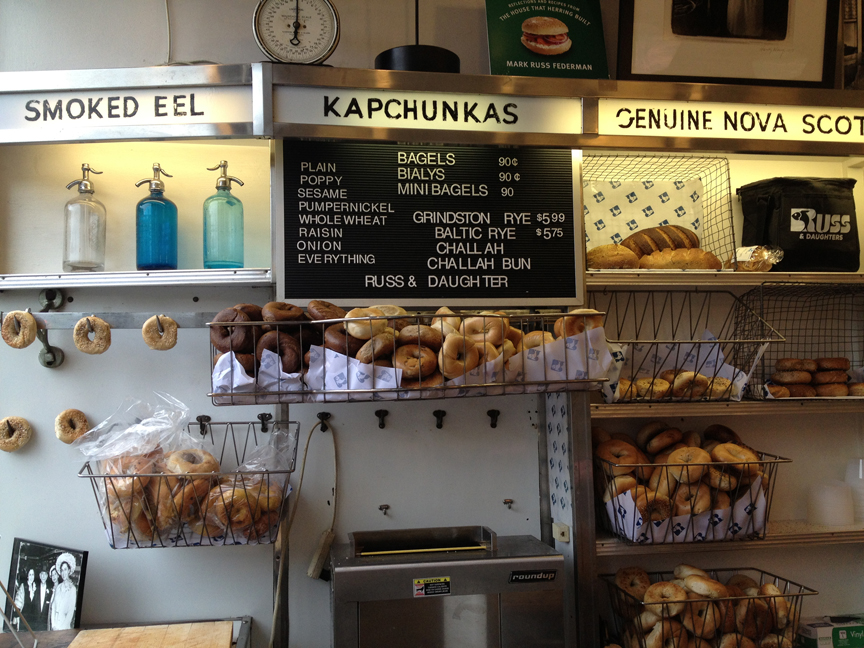 Here's a shot of my delicious bagel.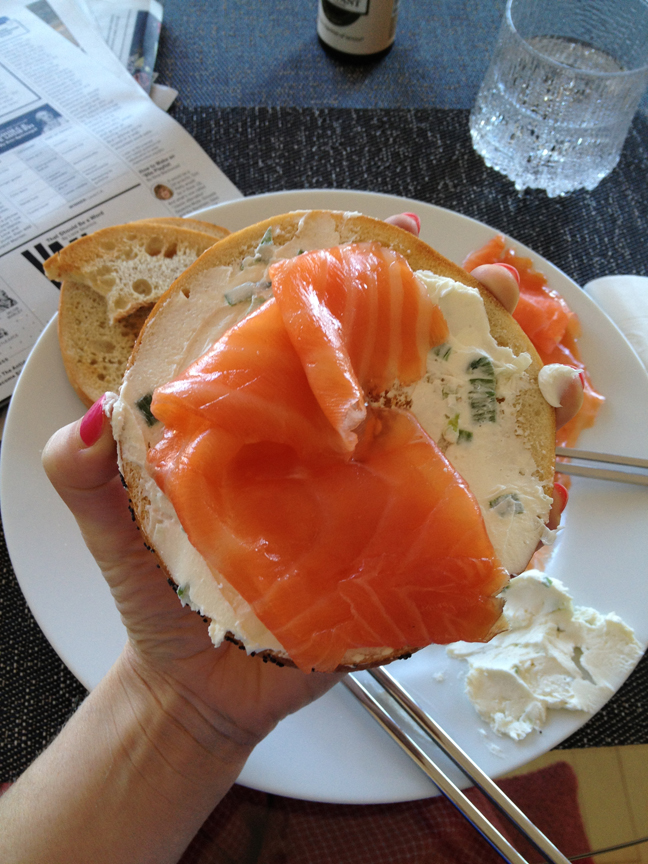 I also finally got to go to Eataly which is my Mom's favorite place in the world. We ate at the pizzeria and I totally forgot to take a picture! Then, this past weekend, my cousins from Long Island came to visit and we went to Bareburger where I ate a Bison burger! I honestly don't remember the last time I ate a burger and I gotta say, it was pretty damn good.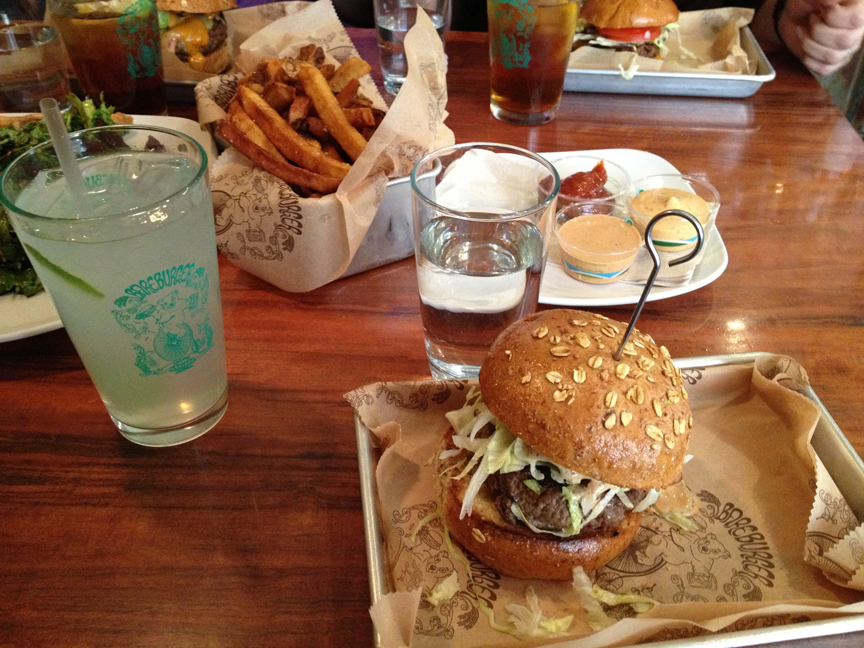 Well, until next time, I hope you eat some good food!