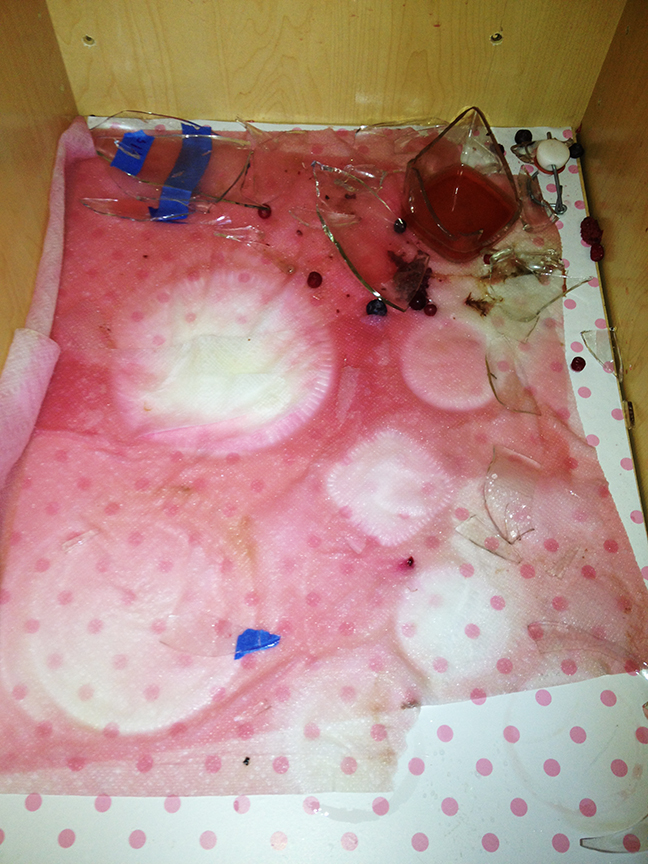 Omg! So I knew that fermentation could be dangerous but my fears mostly revolved around eating something that would make me sick or kill me. I knew that explosions were possible but had not yet experienced one! In the morning yesterday I was working at my desk and I heard glass break and felt the impact. Immediately assuming that someone had thrown something into my kitchen window, I was confused to find nothing broken. I then checked every window in my house. Nothing. So I assumed that it was the men working on the house next door but was not fully satisfied because I had felt the impact. So, later on in the day, I remembered that I wanted to transfer my 2nd fermenting bottles of kombucha into the fridge and discovered the source of the glass shattering sound and impact! A bottle had exploded!! I usually "burb" the bottles every day by opening the locks and releasing the pressure but maybe forgot to do it on Tuesday. Crazytown! I will now be more cautious!!
In other fermentation news, on Tuesday night in the food preservation class I learned how to make sauerkraut in a safer and more effective way! I bought one of Chef Ernest Miller's airlock jars and I can't wait to try it out! Check out my new batch we made in class!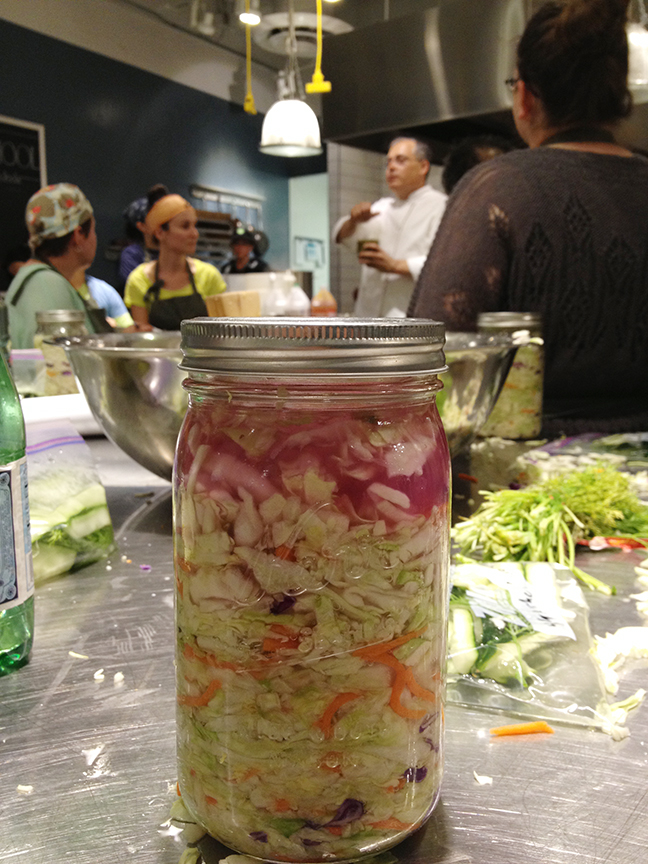 The pink liquid at the top is leftover fermented brine from Chef Miller's home batch. It's so pretty. Looks like a Sauerkraut Kir Royale…mmmm……I wanna try one of those! Haha. Chef also brought in his own sauerkraut which was unbelievably delicious. But what really blew my mind was his DEHYDRATED sauerkraut. It was like 25 times better than any kale chip you've ever had and I predict this invention of his will be the next food craze! I wanna go buy a dehydrator immediately and start making my own. There's a whole class on food dehydration coming up! I can't wait!!!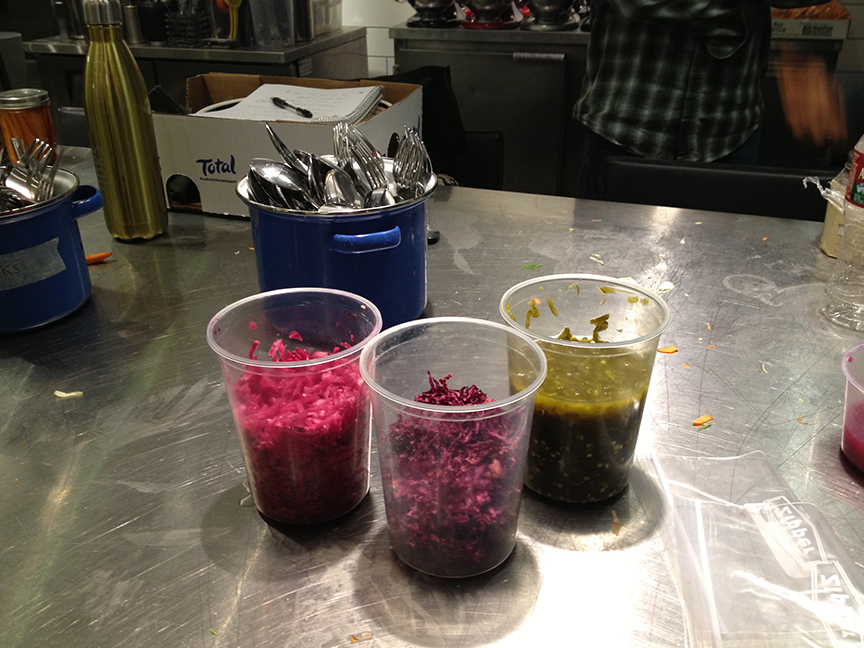 I was feeling kind of tired in class but the minute I started eating his sauerkraut I felt so alert and I couldn't stop snacking on it! He also brought in his fermented jalapeños which I didn't try but I'm sure were amazing!
Finally, I'll leave you with a pretty food picture! This week I've been taking a break from smoothies and enjoying granola with almond milk and fruit. Oh, California, you are so lovely!