Hello out there. I'm happy to say I've made it through a weekend of gnarly nausea. It was most persistent I've encountered and it was not fun. But its over! Woohoo! In other news, you may have been wondering the status of my hair. Is it still growing? How long? What color is it? Unfortunately, I have some sad news for you. It's falling out again! Bummer! To answer the questions that I imagined you asked, it's grown almost 2 inches long with both brown and white hair. But the exciting news is that I think it is growing back curly! The hairs that have been falling out totally have some kink in them!!! Or at least I've convinced myself this is true! I've always wanted curly hair so my fingers are crossed for at least some waves! Last night Steve and I were joking about it and it inspired me to make this animated GIF!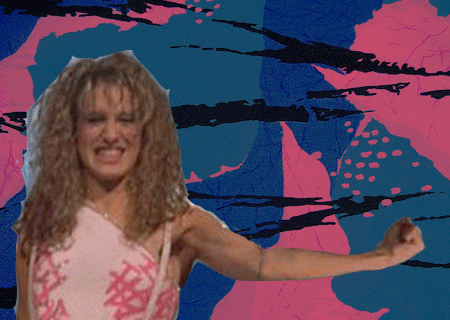 In case you coulnd't tell, that's me with my current hair at the end. People always used to tell me that I look like Sarah Jessica Parker from Girls Just Wanna Have Fun which happens to me one of my favorite movies from growing up!
My cousin Adrienne is visiting this week which is super fun! She literally sends me 1-2 presents a week (which is amazing) so it's nice to get to spend some quality time with her! We just ate at Candle 79 which was delicious as usual. However, I asked for a peppermint tea and didn't realize that I was actually drinking Green Tea!!! I was feeling fatigued and out of it but remember thinking when I took my first sip, "this is amazing peppermint tea." Then, after drinking it for awhile, I remember noticing that it was bitter and I don't remember the exact thought process but I know it involved realizing that peppermint tea should not be bitter and that I was drinking green tea and I nearly had a panic attack. At Sloan they say not to drink because it can interact with chemo plus it was 7pm so I hope I'm not up all night! Another illicit beverage that I am planning to indulge in is….KOMBUCHA! I've now met with two more nutritionists and 2 out of the 3 say it's ok to drink it. That should be a tag line: 2 out of 3 nutritionists approve Kombucha! It will be a momentous occasion. I may write a sonnet or a poem about the experience. I haven't had it since before I got sick back in April! That is 7 months ago! I'm already salivating! But, don't worry, I will drink responsibly. Haha.
Finally, I found these amazing socks in my Mom's sock drawer and she said I could have them. I have no idea how I've never seen them before. I'm a lucky lady!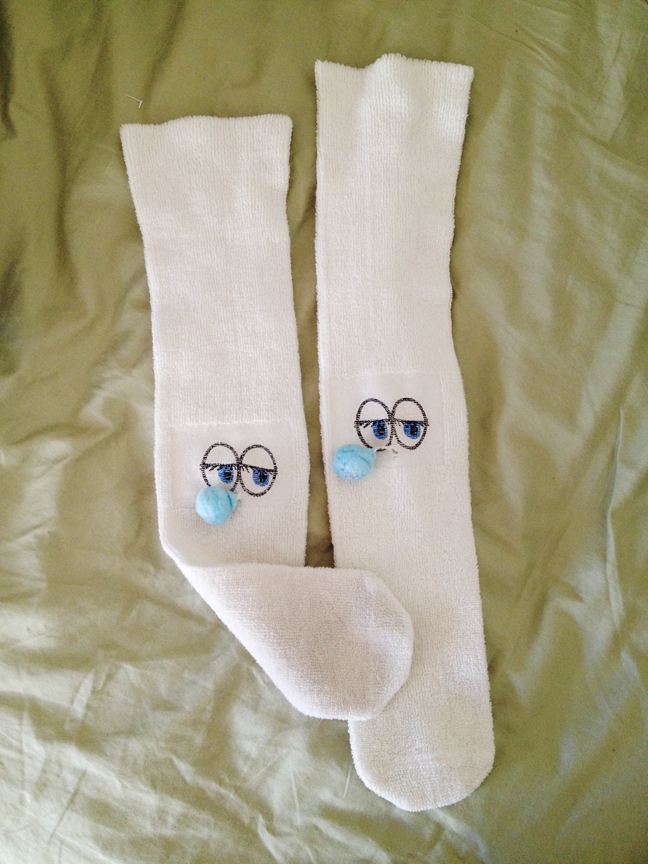 Catch you on the flip side! xoxo Lauren