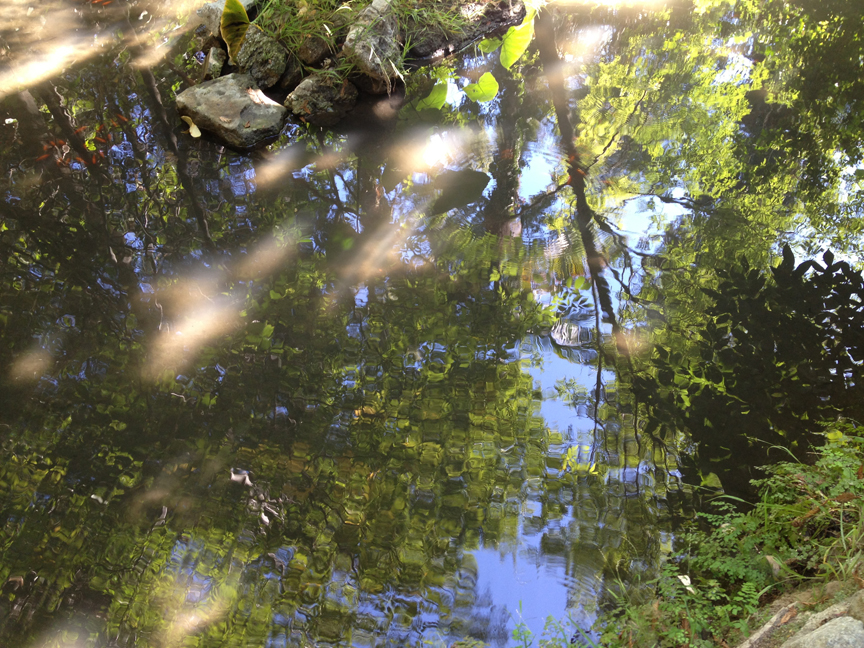 Oh man! Do I need to say more? California is a golden empire of wonderfulness. And I'd really like to watch more of Huell Howser's show called "California's Gold" as well! That guy is filled with good vibes! But back to the wonderfulness, I just love being there. I'm so grateful to be able to go on a mini vacation between treatments. And boy was it great to be with Steve! Check us out lounging in the park next to LACMA in a photo taken by my friend Kate.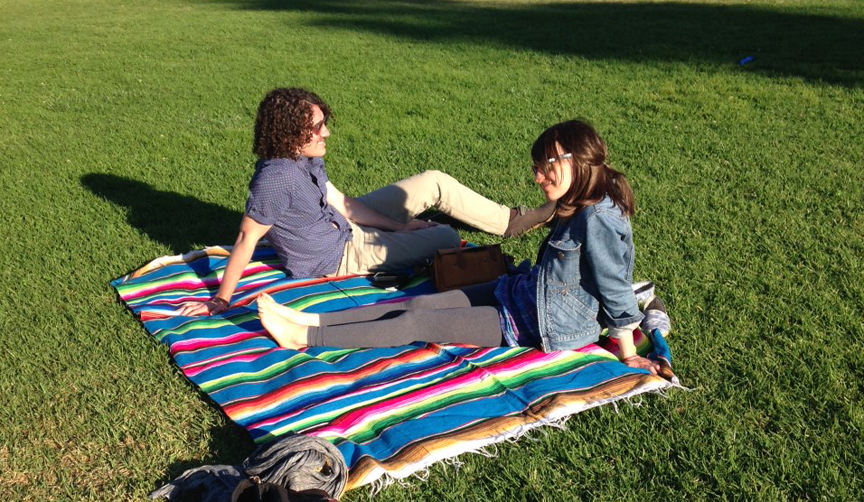 After this photo was snapped, Steve and I went to eat at AOC Wine Bar where I had been wanting to eat for a long time. My mom and I went to Suzanne Goin's restaurant Lucques back in February which was also great. We didn't have a reservation so we just got there early and ate at the communal table. The item that most popped out to me was a roasted chicken platter called "Ode to Zuni" which is a restaurant in SF that has amazing chicken. My mom and I ate at Zuni when I first moved to California and was living in SF but I was a vegetarian at the time so I was not eating chicken. I vividly remember them sitting us at the spot that was perfectly positioned to watch them chop up the succulent chickens into quarters and trying my best to maintain my vegetarian stamina. But now I'm eating meat again and lately I feel like it's helped make me stronger so I was all in on Zuni chicken! And let me tell you…WOW! It was seasoned perfectly and served over this amazing bread that just absorbed all the juices. It also came with the fruitiest olives I've ever tasted! We also got some amazing salads and veggie side dishes plus a heavenly chocolate mousse-style cake for dessert! (I indulged in some sugar over the weekend…I was on vacation, remember?) Anyhoo, if you are in LA, I highly recommend it. They have a cookbook coming out next week too if you are so inclined! As we were eating the meal, I knew I would savor the experience for a long time. I'm a little nauseous at the moment from a short course of Cipro I just started for an unpleasant infection that popped up over the weekend. But nonetheless, I'd devour that meal right about now if I could. Maybe not after tomorrow when I get chemo but I can still savor the good feeling it left me with.
Steve and I also went on a great hike in Topanga. The air was so cool and fresh, like drinking a crisp glass of water! Here I am at a nice overlook!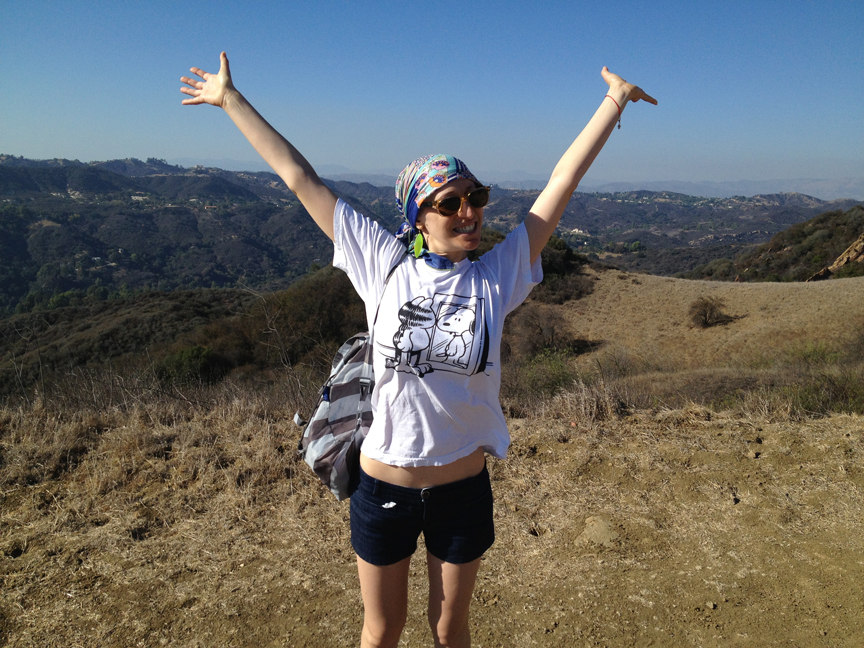 So, I should get to bed to prepare for chemo round 9! It's hard to believe that I'm getting my 9th treatment! Fingers crossed I don't get too nauseous. But before I go, I'd like to share with you the article I wrote about living with cancer for YouBeauty.com. Here's a screenshot of the article on their homepage that makes me giggle. Whenever possible, I prefer to look like a goofball! It's good for the soul.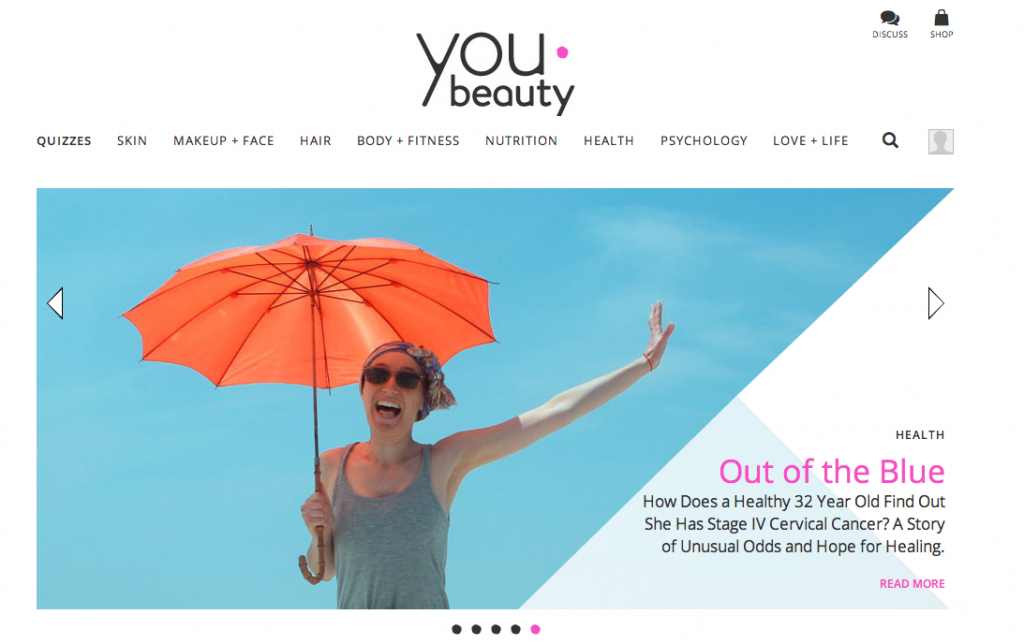 I've already received a few incredibly moving responses that make me so grateful for the opportunity to share my story. If I can inspire or heal one person, then I've accomplished my goal and I will continue on my path to help more people! It's what the nurse at the oral surgeon's office predicted. She told me that I would inspire other women with my story and she was right. Yay! Sending love and positive vibes to the world! Thank you! xoxo Lauren