Thank you all for your Care Bear stares and love! I actually feel like I am inside a hot water bottle of your love just like this image that I re-pinned on Pinterest this morning!
I thought I would find out results today but I was wrong. Gotta wait till Monday! Yesterday was intense for sure. Not eating for 6 hours was not as bad as I thought it might be but the heat in NYC is pretty brutal. I decided to wear a crazy outfit for the day hoping that I might be spotted by Bill Cunningham.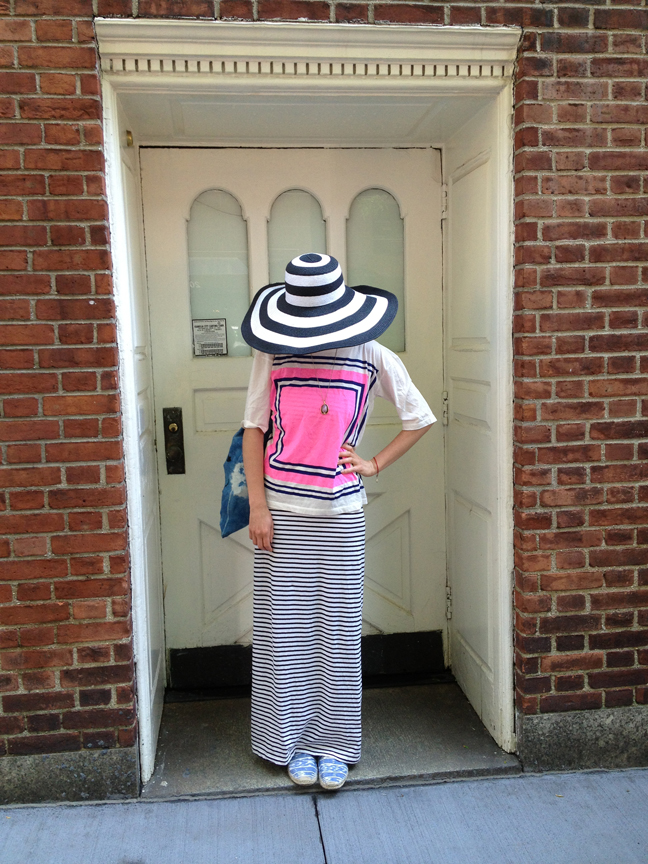 Going back to the imaging department at Sloan was a little overwhelming for me. When I got my first imaging done there on April 30th I was in the worst pain I have experienced in my life so every corner of the office was riddled with painful memories. But one positive thing I was happy to revisit was the amazing art they have in the waiting area.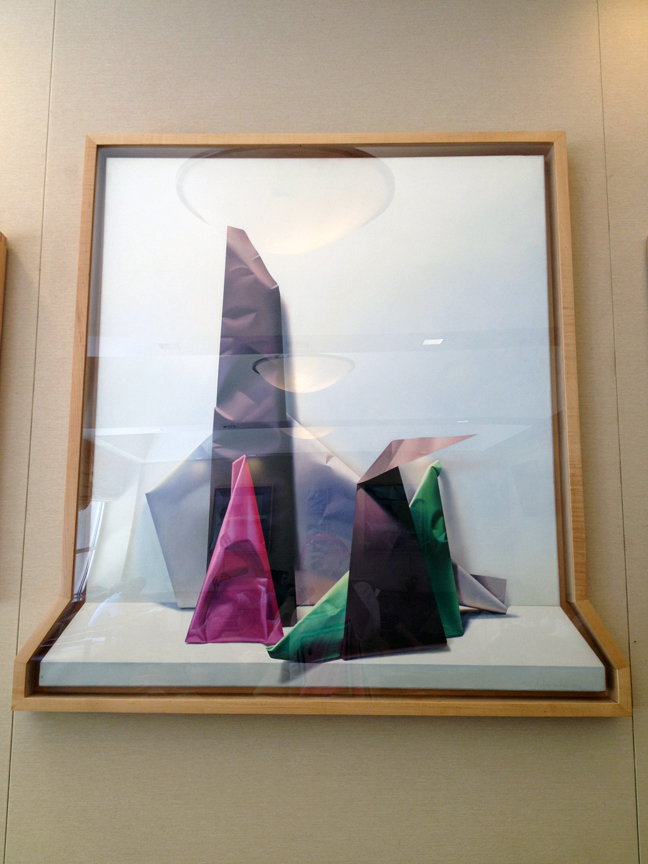 They are these amazing photorealistic drawings or paintings of metallic origami shapes! And this one above has such a cool custom frame. Usually I am not a fan of photorealistic work but I think the imagery this artist used is captivating and unique! Origami! Yes please! They remind me so much of my friend Lauren from grad school's work. Best waiting room art ever! Haha. Going into the imaging machine, I was overcome with a huge wave of emotion that I was not expecting. Knowing that I could not be sobbing while the imaging was being done I had to hold it in which was not easy! And I never thought of myself as a super religious person (although with Kundalini I am becoming more spiritual) I was pretty much begging God to save my life the whole time. Let's hope he/she heard me!!! Although maybe it will be the amazingness of modern medicine that will save me in the end. My mom is currently on the couch in the other room reading an article in Time magazine called "The End of Chemo" or something about the new genetically targeted drugs that I would be eligible for (because of the mutation they identified in my cancer) if the chemo doesn't work of if the the cancer comes back.
Now, get ready for this! When I got home, I received the most unbelievable gift ever! Do you remember the Pizza Man that Maura and Abe made me based on the illustration in the background of this blog? Well, before they sent it to me, they took it all over LA and photographed it and made a book of the photos!!! They devised an amazing system (which they reveal at end) to make him look like he is walking on his own! As I flipped through the pages, I laughed harder than I ever have in my whole life (which is the best medicine of all, right?). Here's some of the spreads from the book!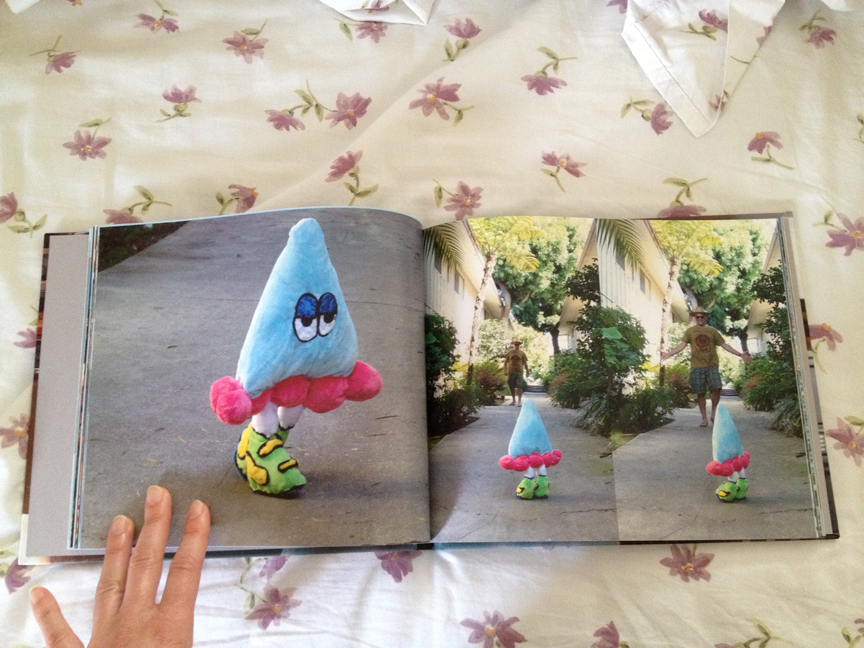 This next one is at this amazing sticker store at the Original Farmers Market which is one of my all-time favorite places in LA!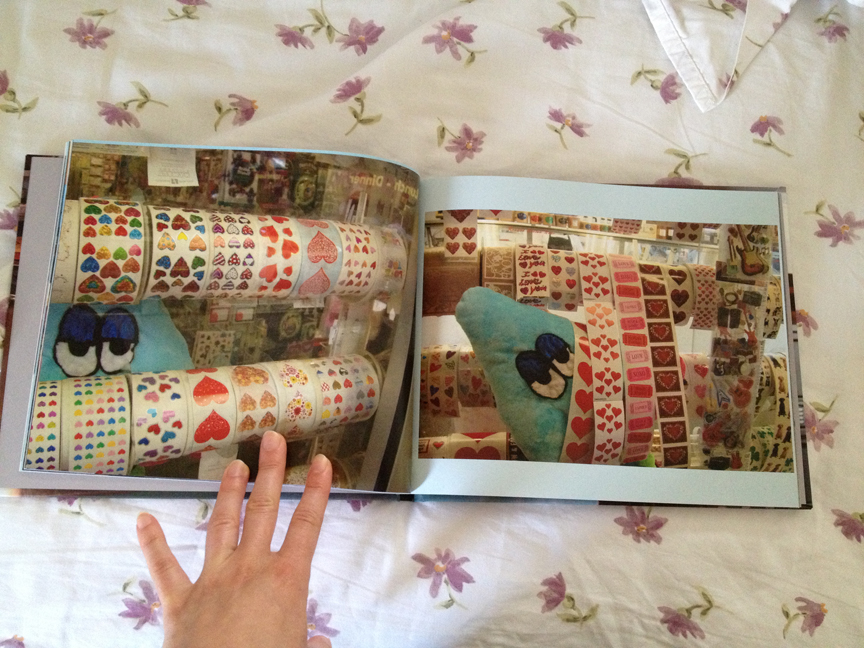 They even took him to the beach!!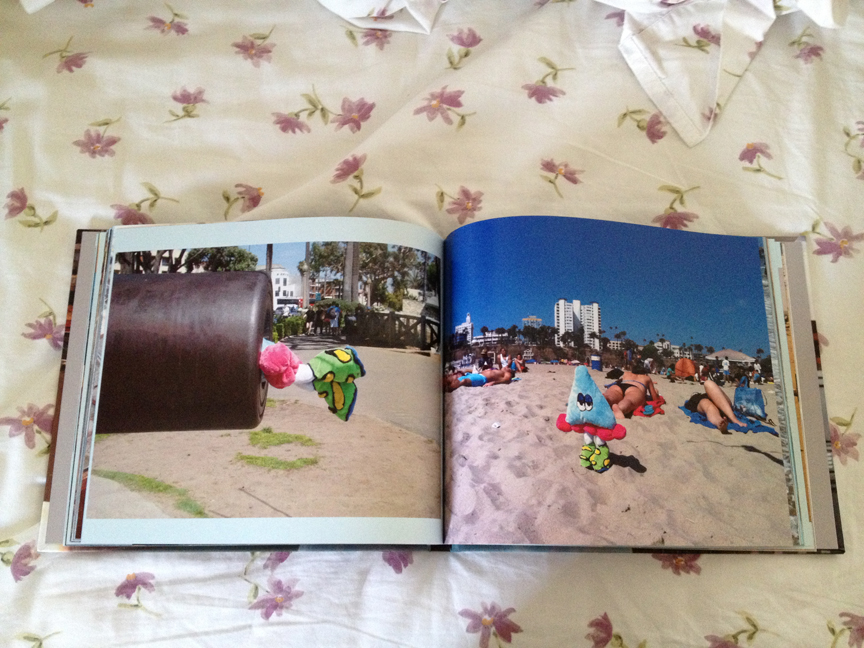 Here's a spread where they show how they did it!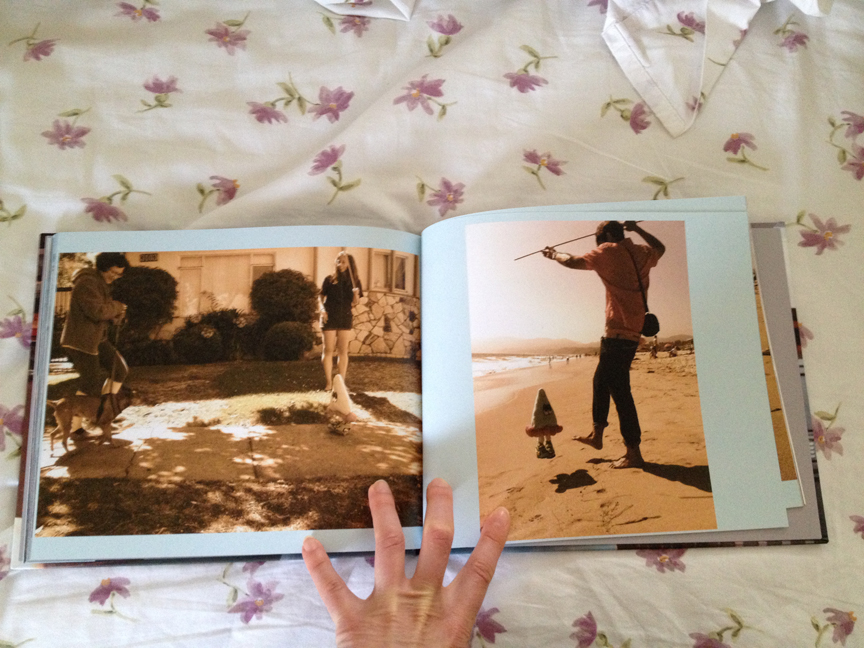 Man Oh Man! I am a lucky girl to have such good friends! Both Maura and Abe are into animation and claymation with their own work so this project comes from shared creative interests. Clearly I need to get back to LA as soon as possible!
Finally, today I hung out with my best friend from college Kari who gave me a copy of the new Gweneth cookbook and also one of her husband and my college friend Nic's amazing Air Pod planters with a cute lil cactus guy in it!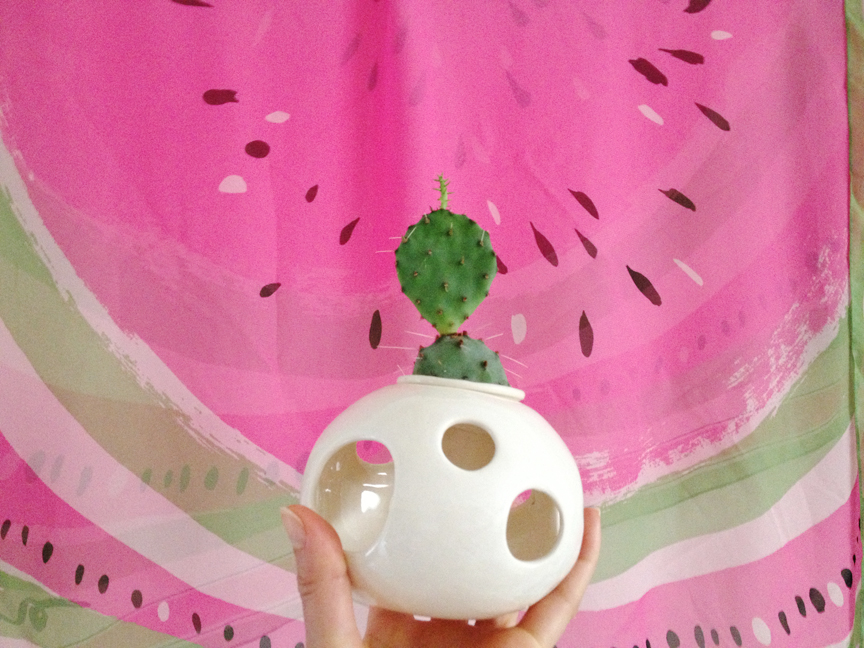 The scarf background is this Vera Neumann collaboration with Target I got recently. Just can't get enough watermelon these days!! Tomorrow I am off to Fire Island where I plan to get my craft on with my friend Hue! Ciao!