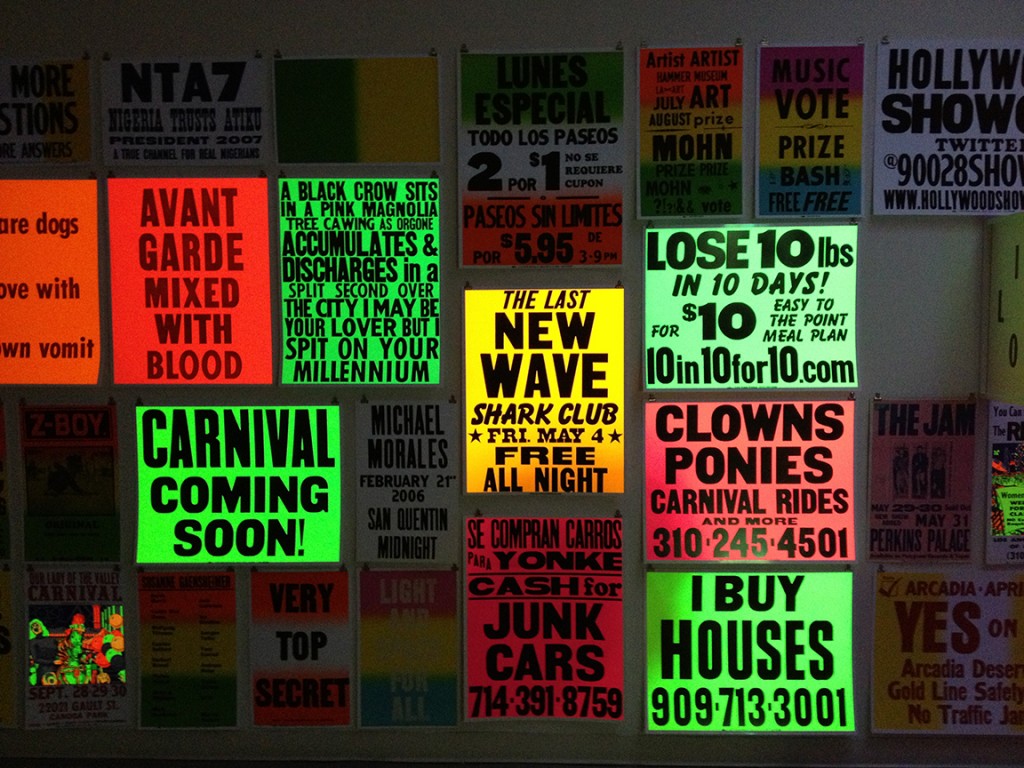 So I couldn't get enough Colby Posters! We went back for the Black Light Closing Party!!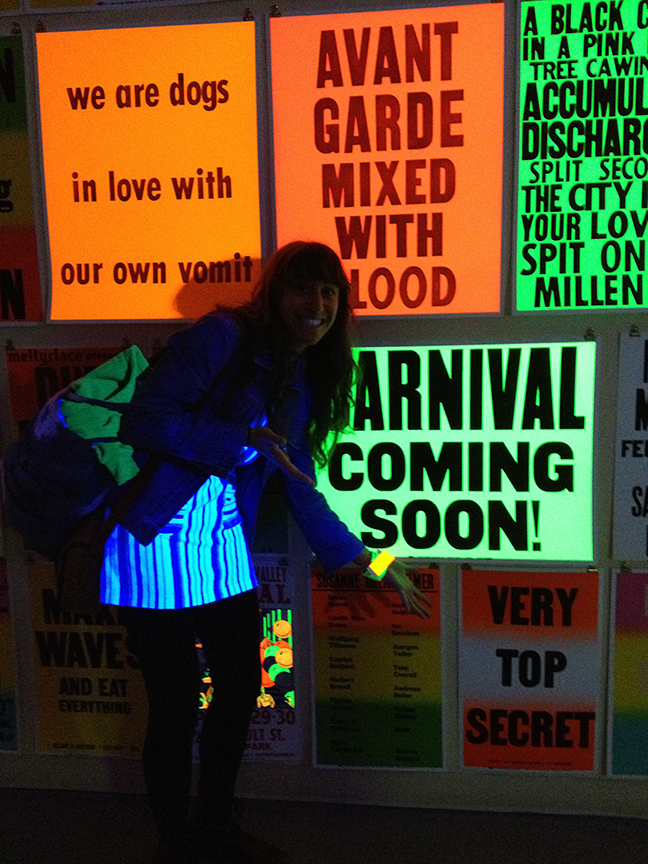 This Yale Poster was hilarious. It looks like 90% of the posters people designed in school and it was GLOWING!!!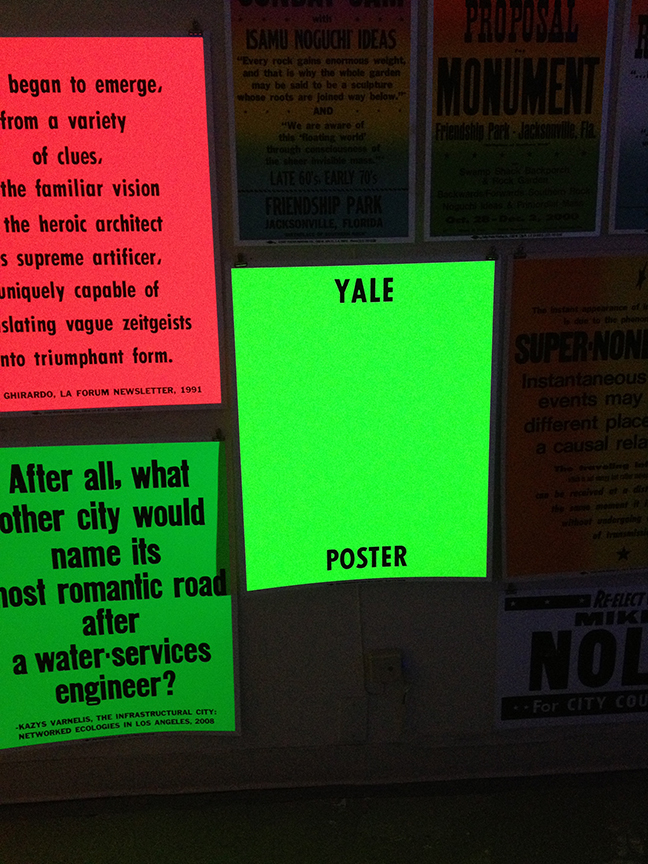 We only stayed at the closing party for about 15 minutes because then we went to see Saul Bass' only feature film "Phase IV" at LACMA. It was so weird! I enjoyed the psychedelic scenes but found the screenplay/story to be lacking. And then! On Saturday we went to see Bladerunner at the Million Dollar Theatre downtown! It was great to see it on the big screen in the historic space!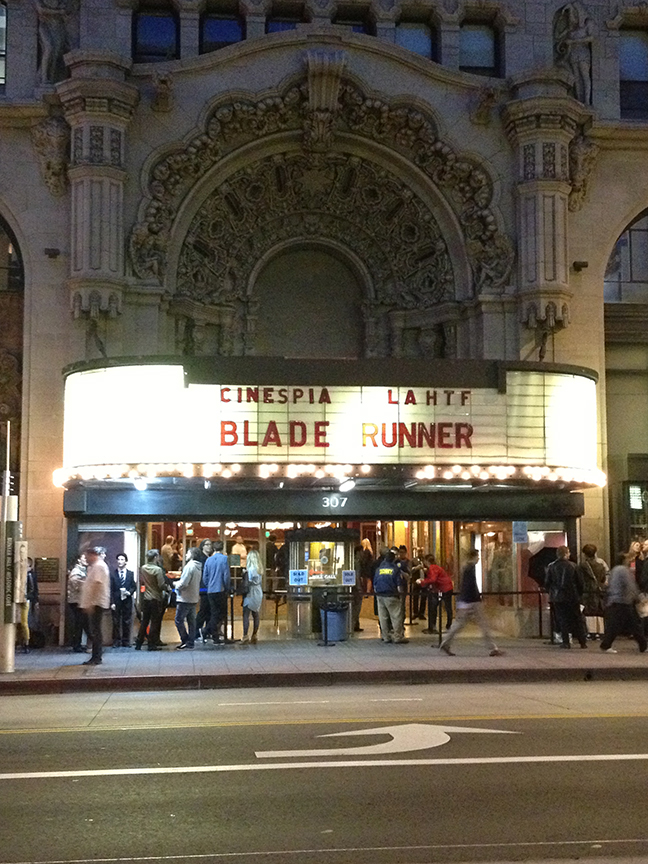 I was lucky enough to snag one of Alia Penner's amazing posters for the event! I am a huge fan of her work! I saw the posters on Instagram earlier in the week and was psyched that they were selling them!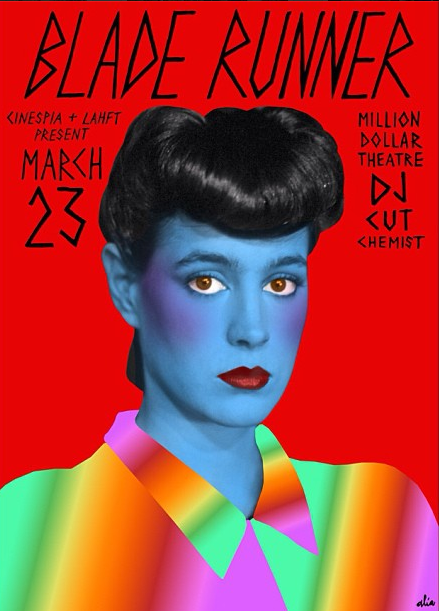 Finally, not sci-fi related, I ate at SQIRL with my friend Cori this morning and her adorable baby Alastair. I just love his face in this photo! I feel like his thought bubble would say "Mom, is that all we ordered?!?!?!"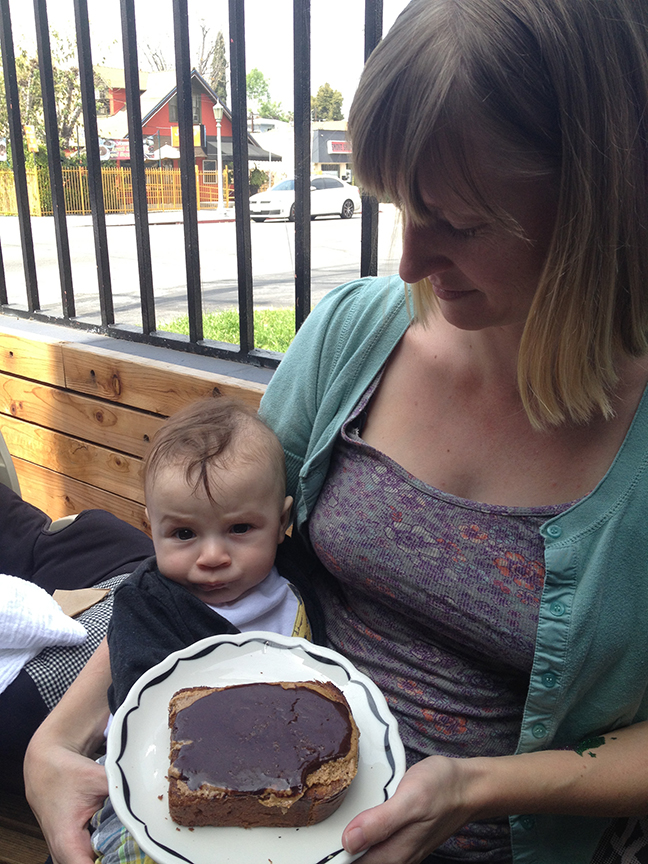 Sorry for the rushed post! I'm off to a Passover seder right now! Hallah!!!! (More like Gluten-Free Matzah!!)