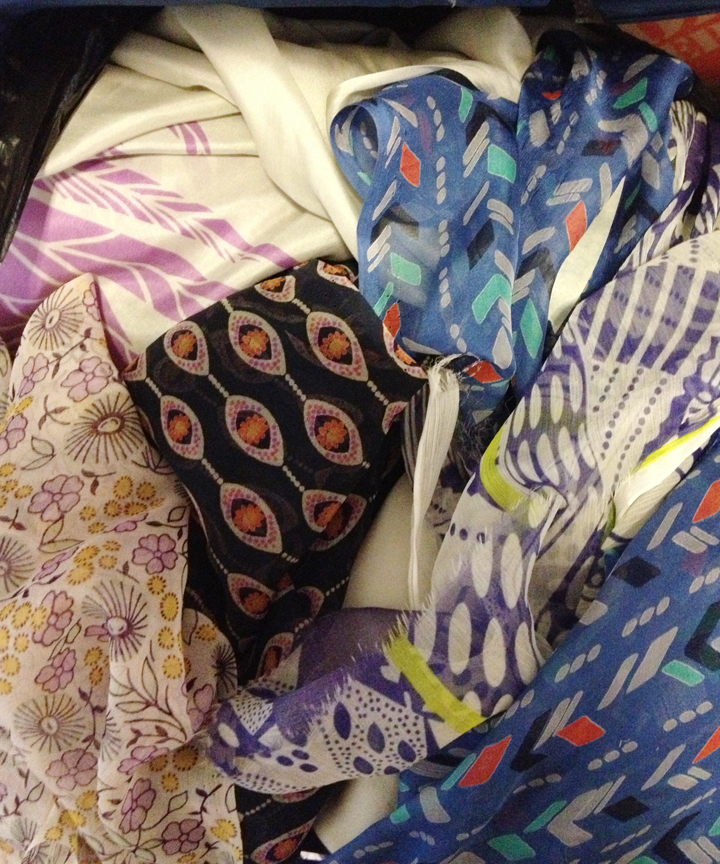 I don't know why it took me so long to head to the Garment District in LA. It's mind-blowing! I used to go to the one in NYC back in the day (around 10 years ago) and the LA version is fitting with other LA vs. NYC experiences. It's cleaner, more expansive, and less stressful. I found this great store that sells beautiful patterned silks and silk chiffons. I'm thinking I am going to make them into curtains for my new place but I also might just make them into scarves! The woman at the store was hilarious! She kept going on and on about how good my taste is! It was kind of intoxicating actually and I admit I probably bought a little more than I wanted to because of it. I also would like to take that woman with me everywhere to continuously compliment me on how amazing and talented I am. I mean, who doesn't need to hear that kind of stuff every once in awhile? We also went to this great bead store. I bought these giant wooden beads that I am going to hand paint! And some amazing pom poms too!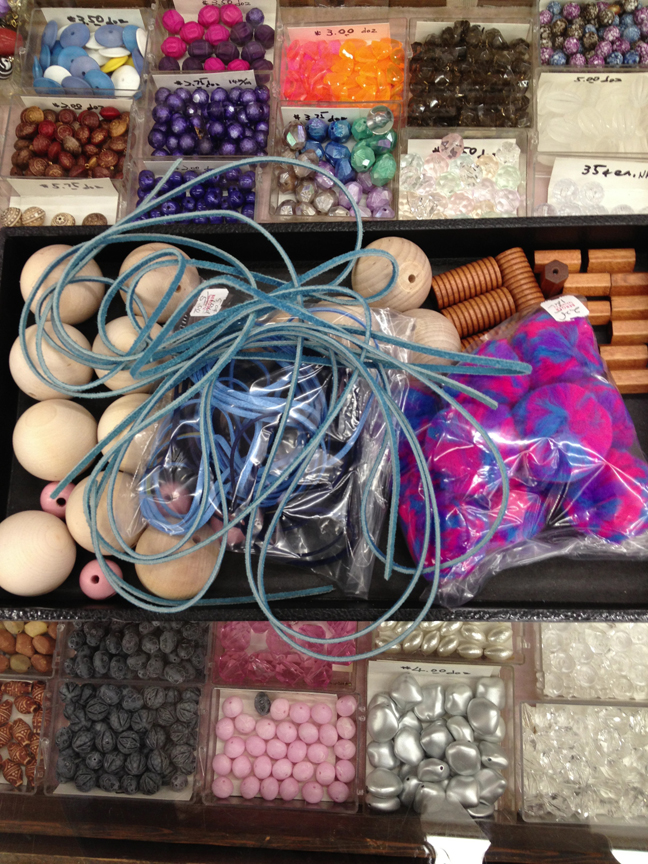 We also saw some authentic polka dot ghosts!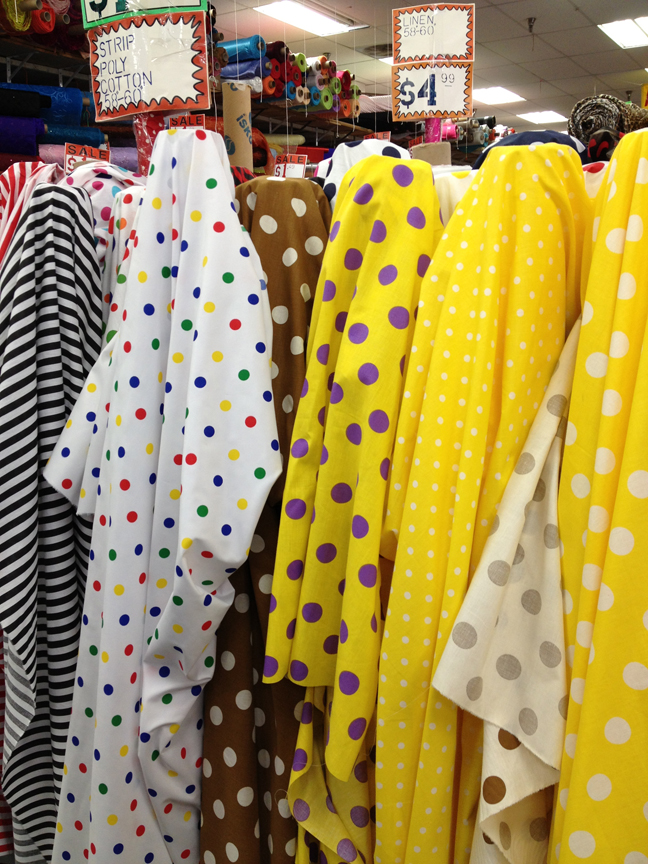 As usual, I've been experimenting with my Kale Salad recipe. This one included roasted broccoli, avocado, carrot, apple, and sliced almonds. It was unreal!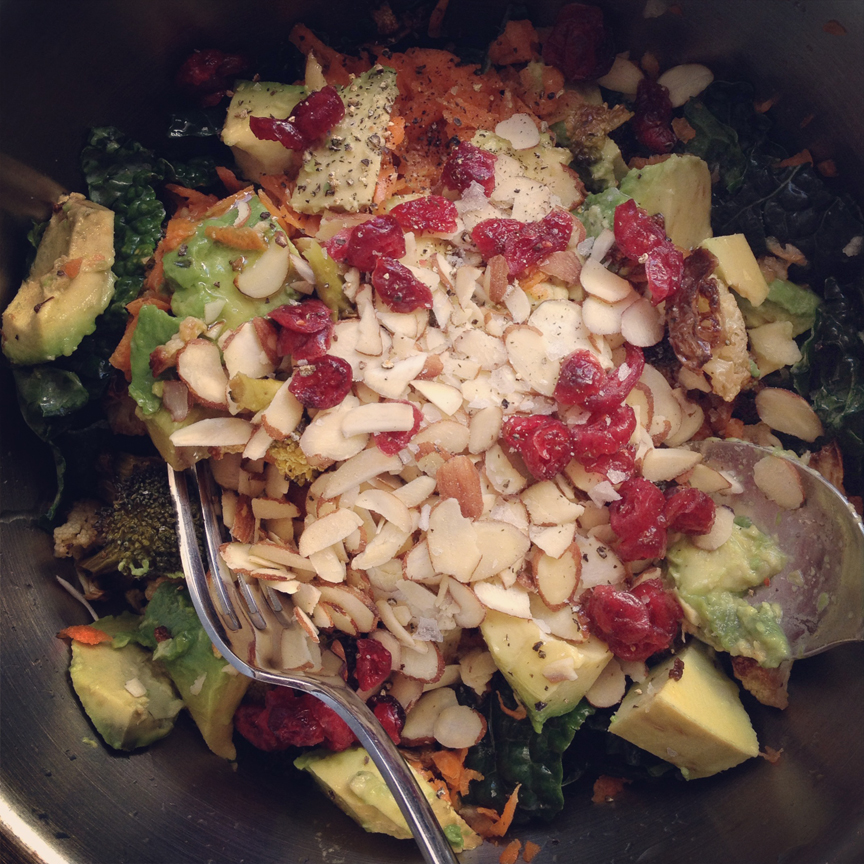 Finally, I leave you with the latest addition to my new crystal collection! It's an amethyst which is my birth stone. I'm quite fond of it. I bought it at last night's monthly Sound Bath in Echo Park.