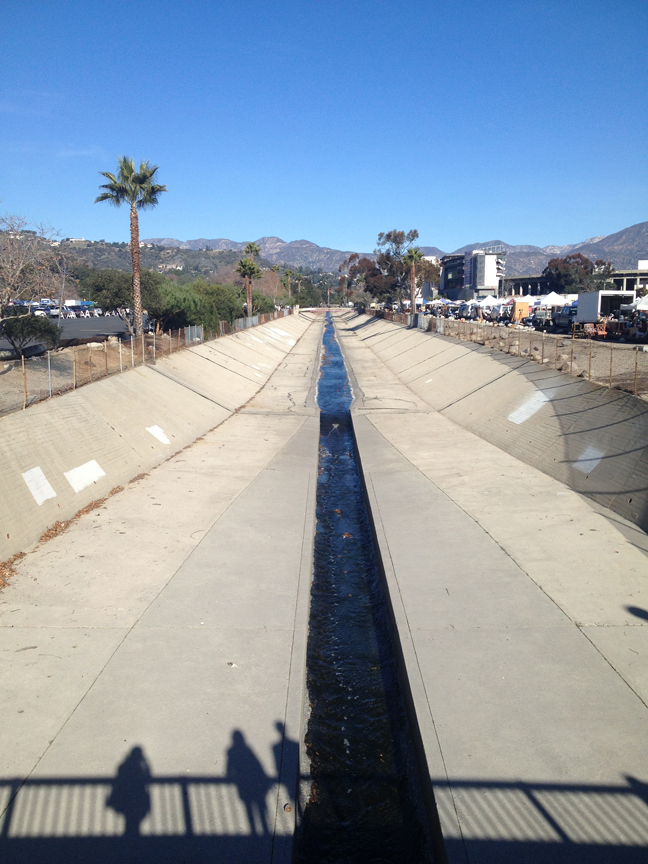 Hello world! I have survived the EPIC cold that seems to be infecting the masses this winter! I was in bed for 9 straight days! No joke! At first, it was kind of a nice hibernation period before I became an official Instagram creeper (sorry in advance). I finished this amazing book I've been reading called Farm City: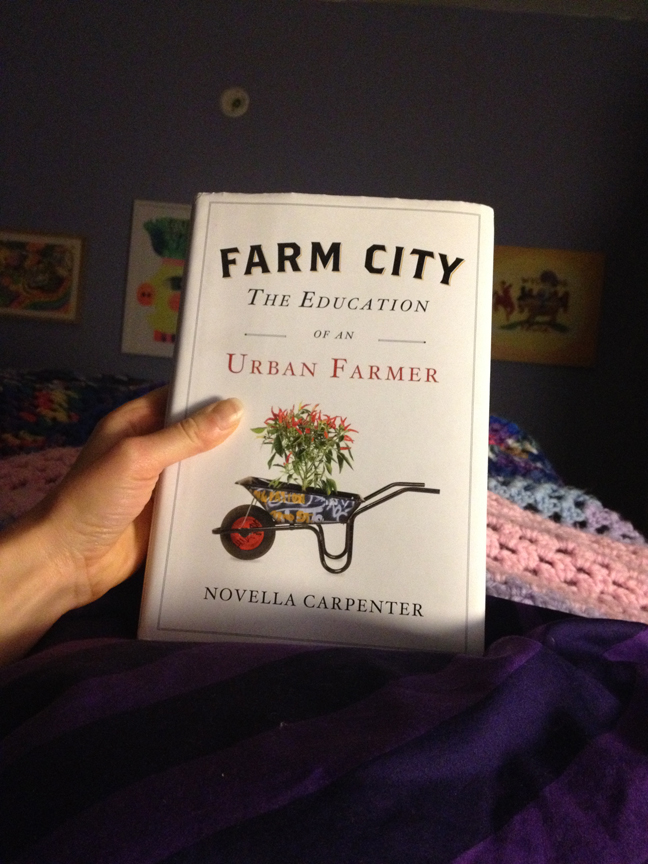 I highly recommend reading it. It is inspiring me to finally build that raised bed I've been dreaming over ever since I moved here last year! Novella Carpenter's writing is hilarious. There were many moments when I laughed out loud. And! Exciting news in regards to my living situation! I am hopefully moving into my own apartment at the end of the month! More details to come on that one! Oh the exciting fermentation and food projects that will begin once I finally get my own kitchen again!
So once I finally emerged from my cocoon, I went to the Rose Bowl yesterday which was so much fun! I spotted this hilarious Cabbage Patch Doll called "Snacktime Kid" who would eat snacks you fed her! Apparently, it was only on the market a week because some girl's hair got caught in it and it wouldn't stop eating her hair! She totally almost died!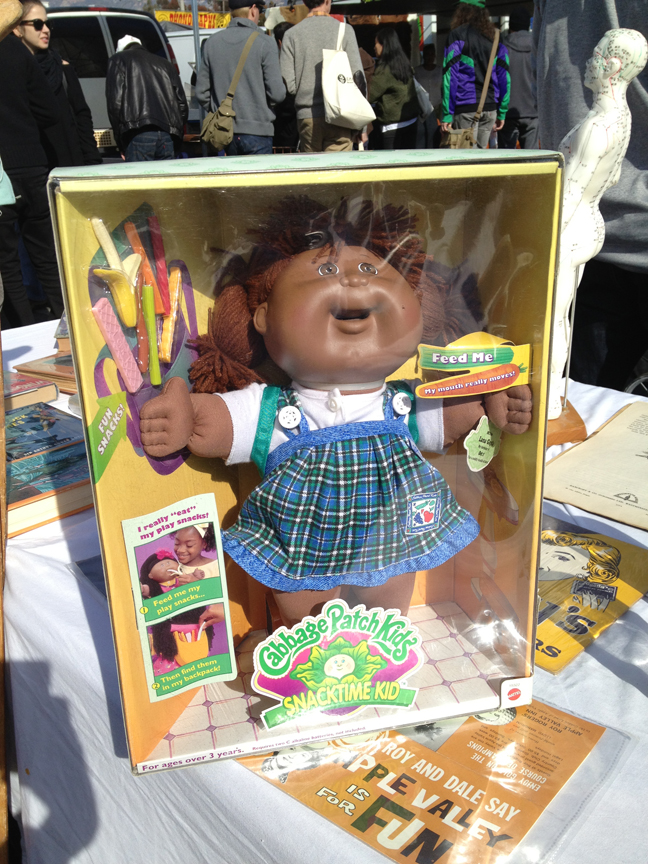 I love the line on the back "Feed me my magic snacks again and again." Can this be my catch phrase too? My magic snacks are my kombucha, sauerkraut and kale salad! Hahahaha. Oddly, her snacks go right back into her backpack and bypass the whole "digestion" idea. How 1990s, right?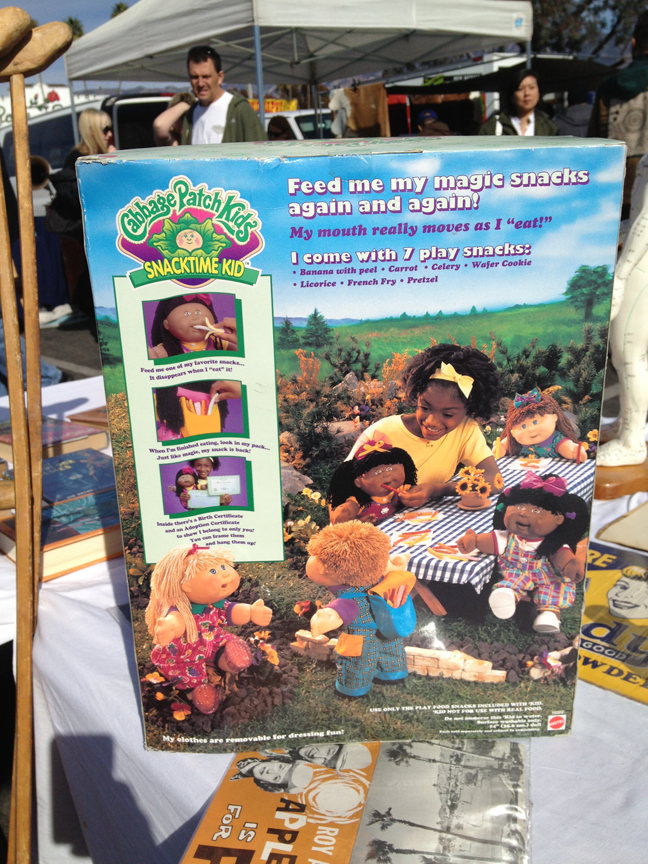 I almost fainted when I saw this giant collection of Garfields: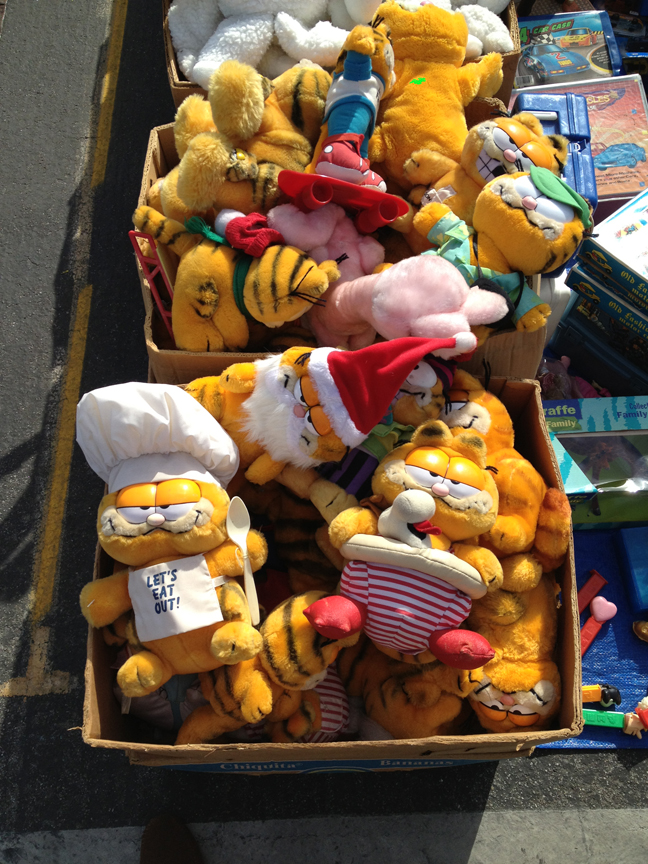 And I am pretty psyched about this butterfly rug I got for my new digs!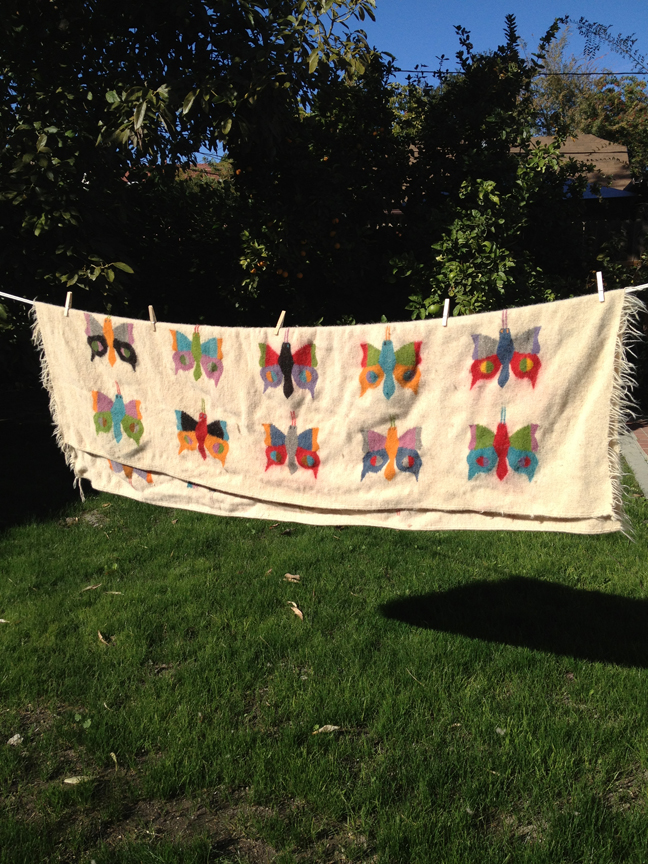 Finally, I've got some exciting work updates. I redesigned the logo for Next City's website and did some editorial illustrations for them as well. Here's the logo and one of the illustrations in their weekly Forefront email. I'll be doing some more illustration work for them which is very exciting! Stay tuned!