Ok folks, here I go, into the scanning machine. Well, not right now. In about 5-6 hours from now. I'm not supposed to eat for 6 hours before so I just ate a huge breakfast and will hopefully not pass out from hunger. Haha. In case you are wondering, I ate a banana, watermelon, and a frittata sandwich with this delicious Fennel and Herb Frittata that Rachel made on Tuesday. Look at how glorious it is!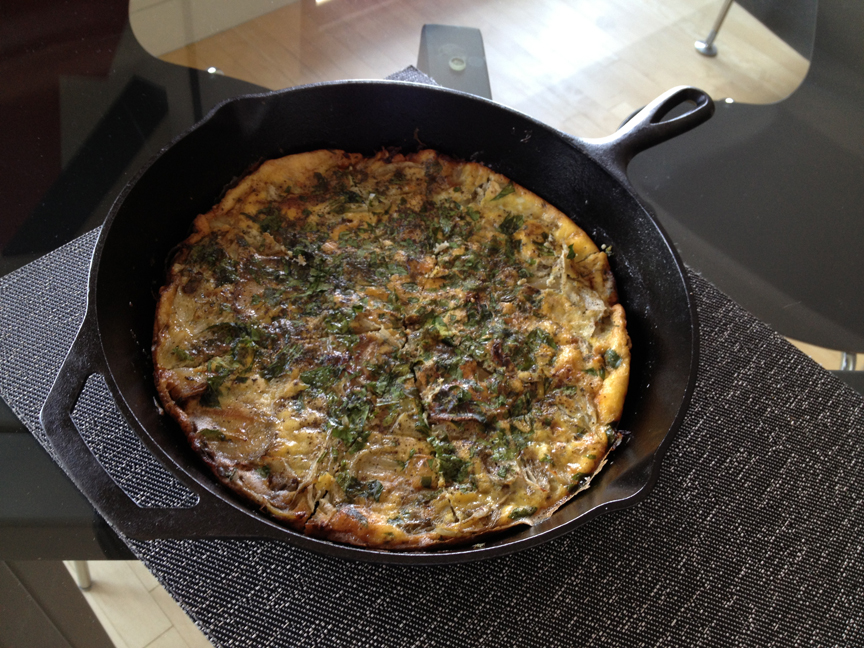 Rachel and I are both huge fans of Martha Rose Shulman's Frittatas. Rachel said she made five last week! They are staples for me too! I used make them all the time and eat them as sandwiches for lunch! They are so good and versatile!!
Last night my friend Jocelyn came over and taught me how to crochet with the florescent colored yarn she sent me!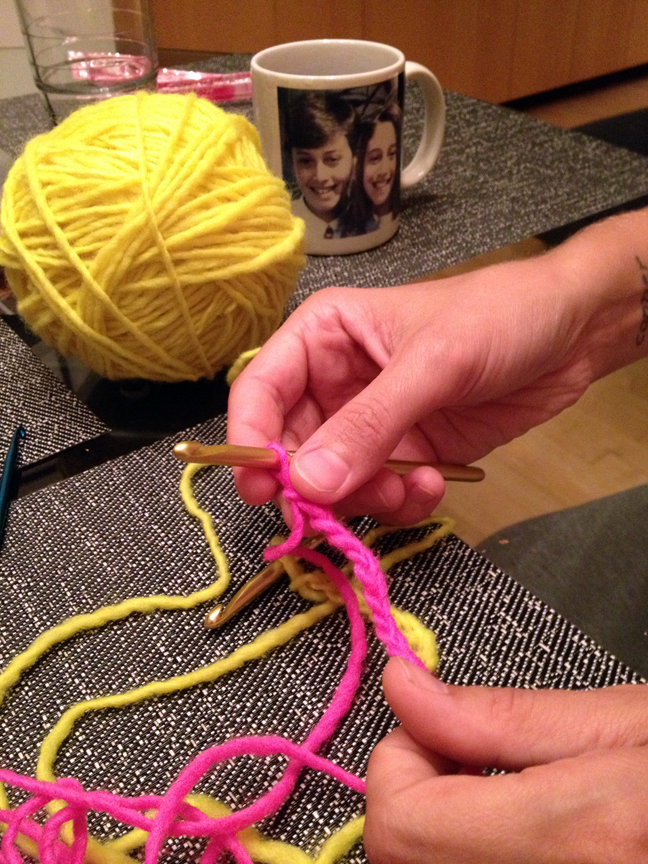 My grandma, we called her Nana, who took care of me and my bro everyday when we were growing up was a prolific crocheter! She would churn out blankets at factory speeds. At one point towards the end of her life we were donating blankets on a weekly basis to the Ronald McDonald house in the neighborhood. I have several of her craziest looking blankets where she used crazy color combos and unique patterns/designs that I cherish. She showed me how to crochet once ages ago so when Jocelyn was teaching me it was somewhat familiar. And I felt like I was channeling her while I worked which sounds good to me! Channeling my Nana! It's a song too (just ask Steve…hahahah). My Nana mostly made Granny Squares so Jocelyn got one started for me.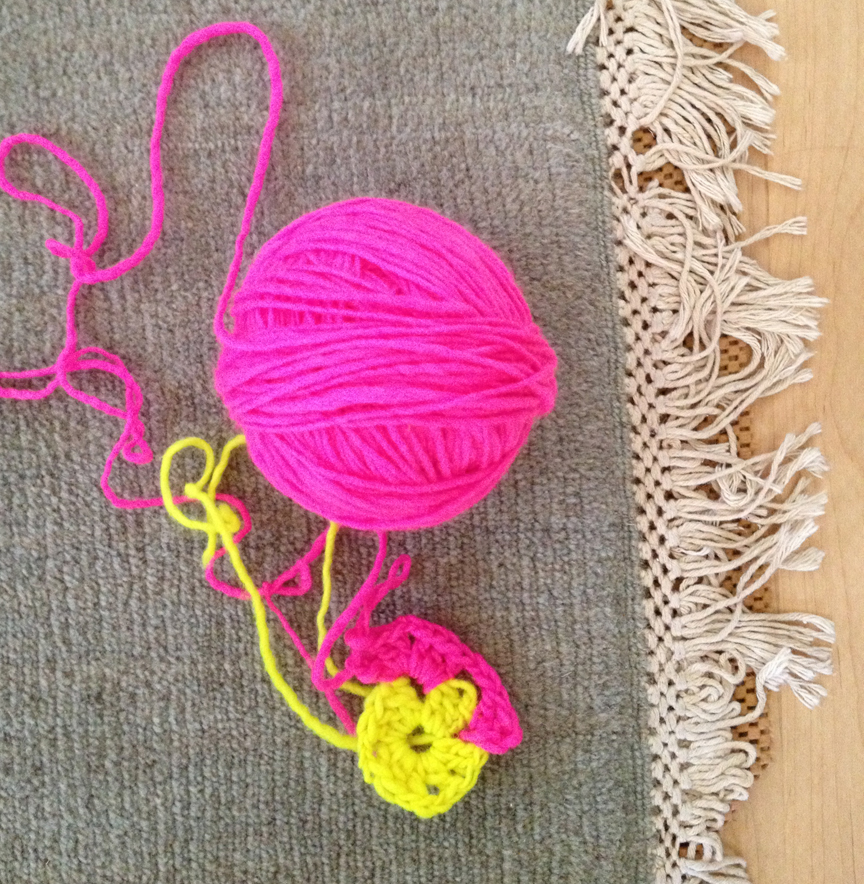 I need to watch some YouTube videos to really learn this stitch because I was kinda fading as she showed me this. Although I got the basic idea of how it works so that's good. Maybe one day I'll learn this crazy pattern used in this blanket my Nana made.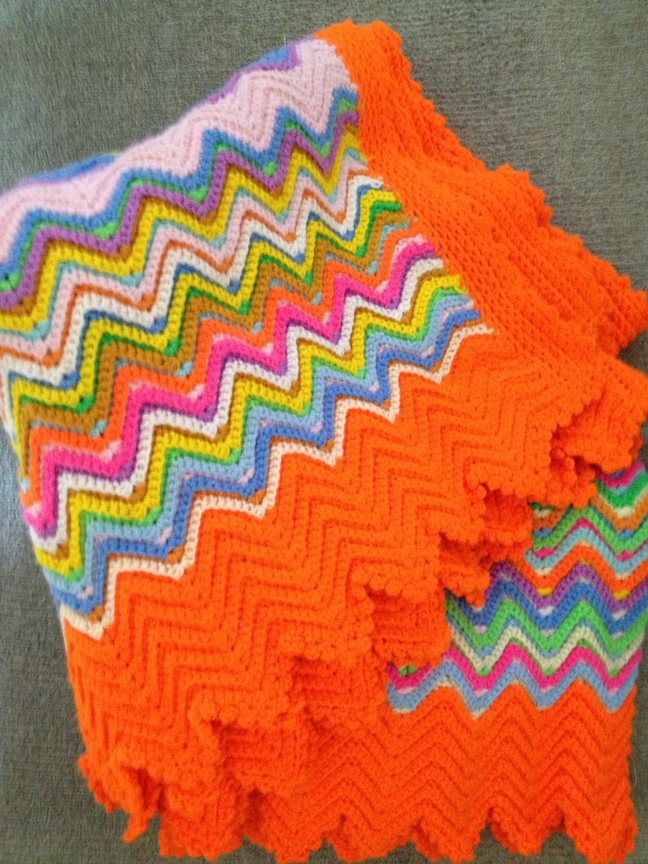 I guess I never realized where my obsession with bright colors came from until now! Here she is holding me as a baby while my Mom's father, Poppa Ralph, overlooks.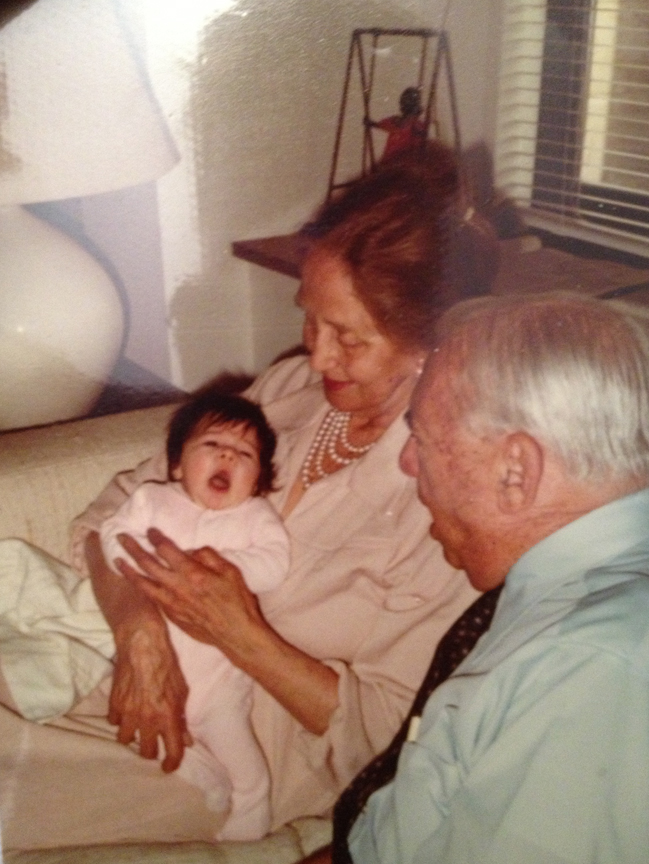 Look at all that hair on my head! I was born with a full head of black hair so right now really is the only time in my life that I've ever been bald. Hahaha. Alright, catch you on the flip side!