Dude. I cannot believe how normal I felt this weekend. I'm serious. Compared with how I felt initially after the first two rounds of treatment, it was a whole new experience. I did everything I planned to do and hardly missed a beat. Sure, I got tired at the end of the day but I felt mostly like myself. It's pretty amazing. Maybe tomorrow I will crash but hopefully not! On Friday I spent most of the day with my friend Tamara and her new adorable baby Eva! Then on Saturday, I went to Rus and Aude's wedding at Rus' parents house in Bedford, NY. Here I am with the amazing bride and groom!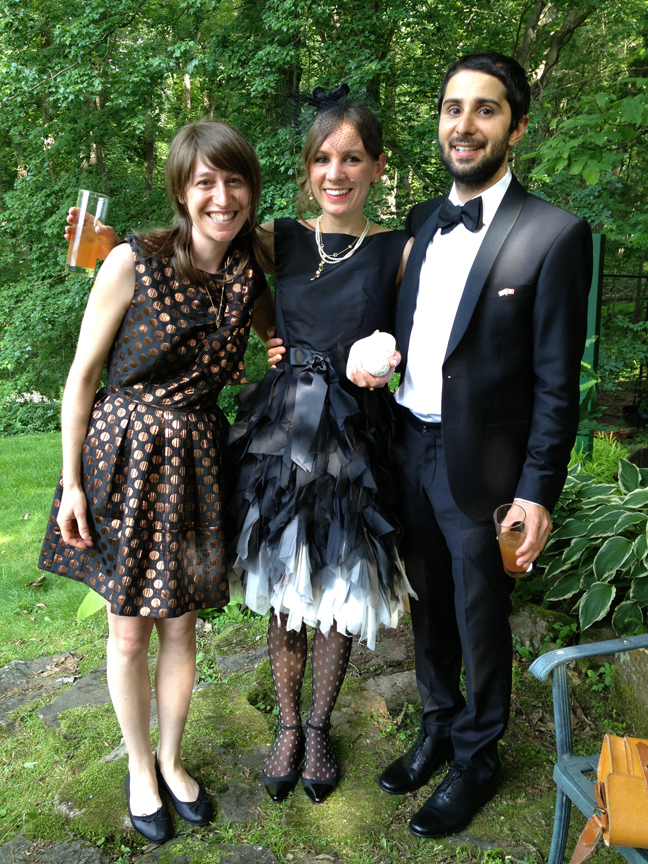 There were these lovely flowers just near where we were standing.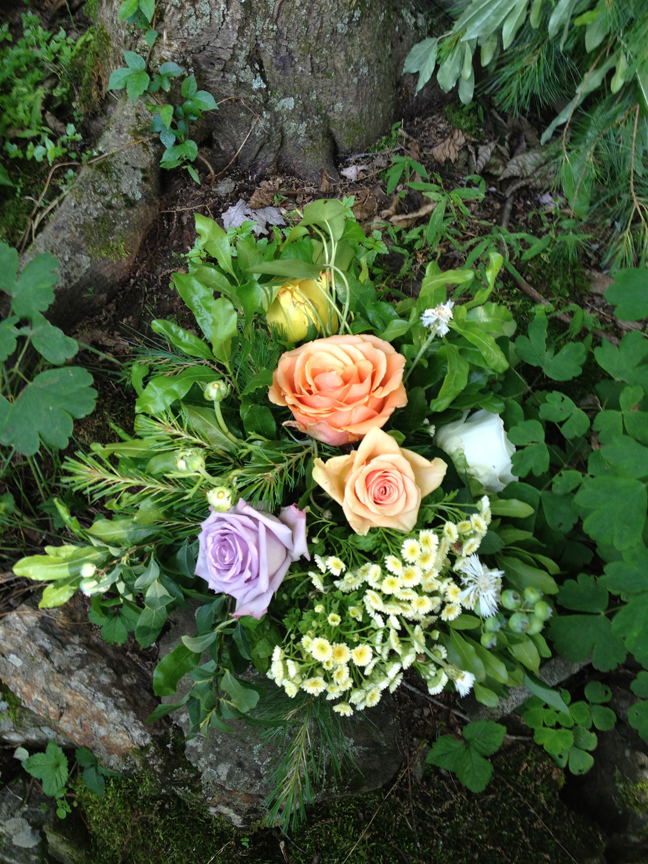 The ceremony was lovely and very simple. I really admire Rus and Aude for making the wedding minimal and elegant.
When I first got to NY during my illness, I had asked Rus if his dad could propagate some plants for me because I knew that was a huge hobby of his and I believe that being around plants is good for the spirits. (I like to name and talk to my plants although I am still a novice at taking care of them). I remember visiting Rus' parents house a few years ago and he had a whole area of the garage devoted to cultivating plants! So at a quiet moment I asked Rus about the plants and his Dad got so excited and was so glad that I reminded him! Look what he made for me!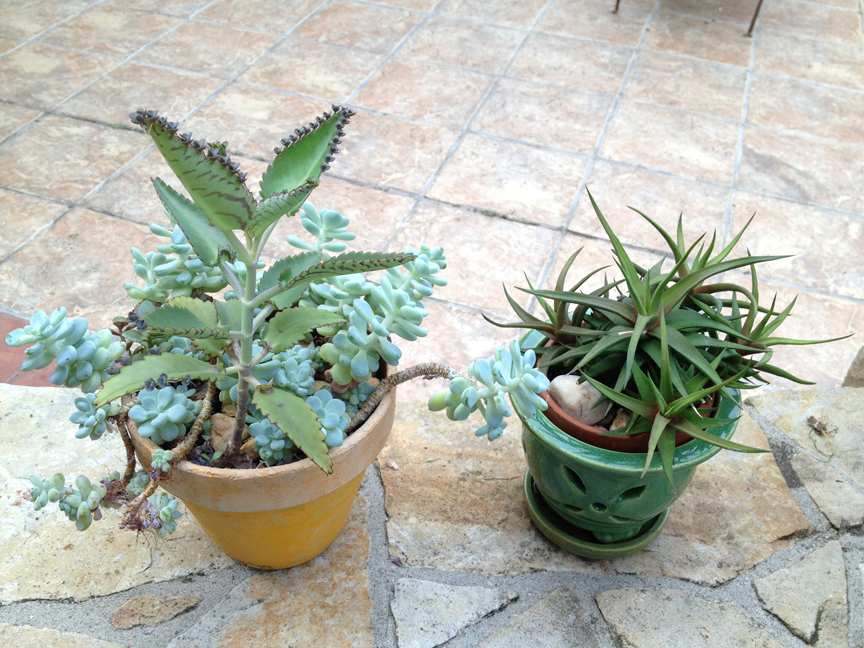 The plant on the right is an Aloe and on the left is a combo of I think Jade and this other very unusual looking succulent that Rus' dad described to me in great detail. He said that if  you broke off any of those little purple buds on the leaves and placed it in soil, it would generate a whole new plant! How cool! So whoever wants one should come over to my house with a pot and some dirt! Hahaha. Also, here I am in front of Rus' sweet ride!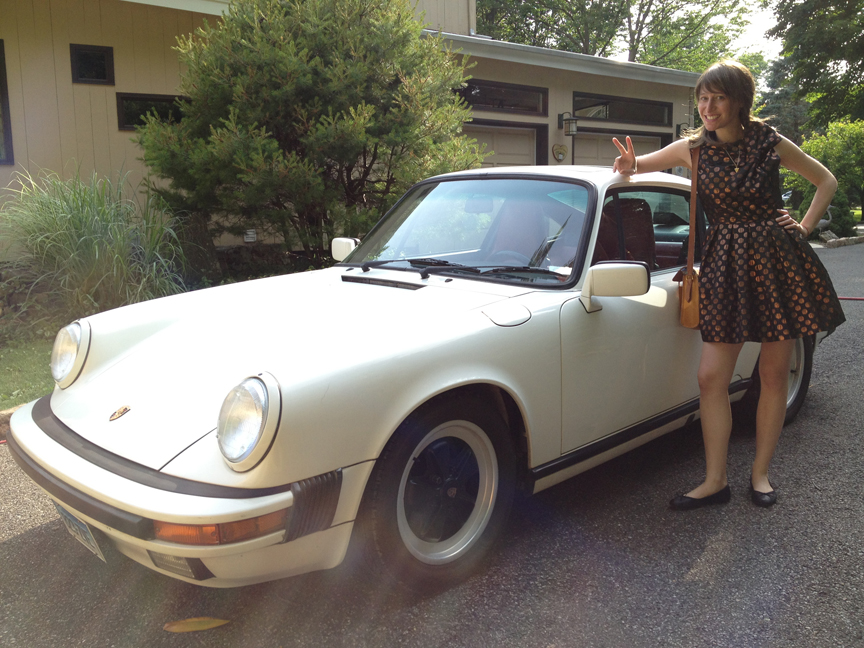 I have to admit, I woke up today with a pretty bad headache that took a few hours to pass. But when it did, my parents and I hopped in the car to Williamsburg where I got to catch up with my college friend Annie and also visit with my good friend Chen at her booth Late Greats!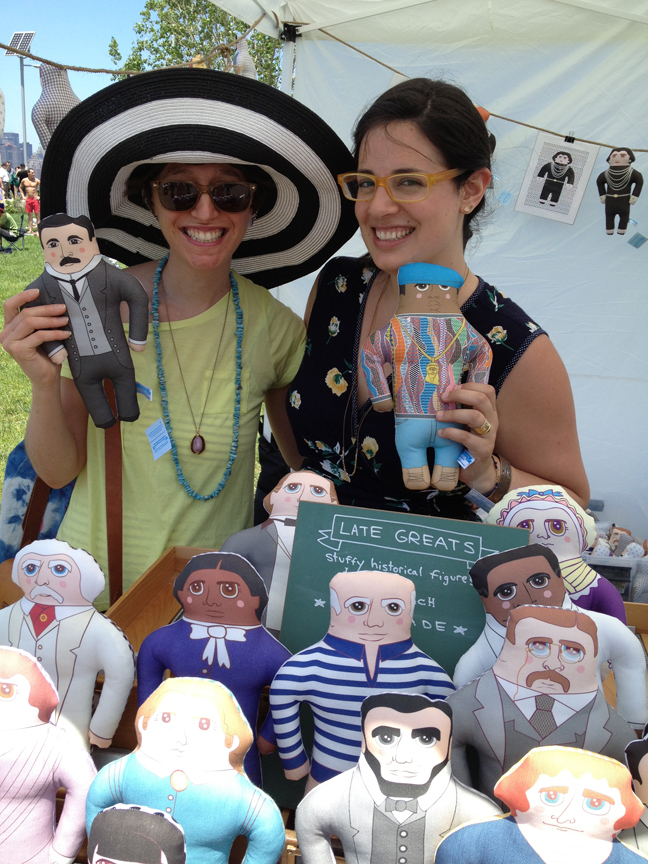 It was pretty hot and sweaty out there but that didn't stop me from enjoying some pizza from Pizza Moto and Van Leeuwen ice cream on the way home!
I have one explanation for why I felt so good this weekend. My friend Leah asked my favorite Kundalini yoga teacher Tej to have her class (which usually has over 100 people in attendance) to pray for me and she said would do it! Leah emailed me on Friday night with this information. Against my better judgement, I read this email in the middle of the night when I got up to pee and then I couldn't fall back asleep for two hours because I was so excited. Leah and I used to attend Tej's classes as much as possible last fall while she was still at Golden Bridge. She is an amazing teacher who has a devout following because her classes are simultaneously inspirational and hilarious. I've laughed as hard in her class as I have at some of my favorite comedians. She clearly has a powerful healing energy which draws people to her. When she left Golden Bridge in January, I followed her new impromptu classes which fell under the name Nine Treasures Yoga wherever they would hold class (which was initially at this tiny TV studio room in Hollywood because Tej is close with Russel Brand and his show was filmed there). Anyway, whenever I was in her class I noticed how often we would send healing power to sick people and I always enjoyed the healing chant called "Ra Ma Da Sa" that we used for sending healing energy. I've actually been doing this on my own recently (you can send yourself healing power too!). Anyhoo, I feel so honored and blessed that Tej and her class sent me healing energy! And I think it's really helping! Amazing! Thank you!