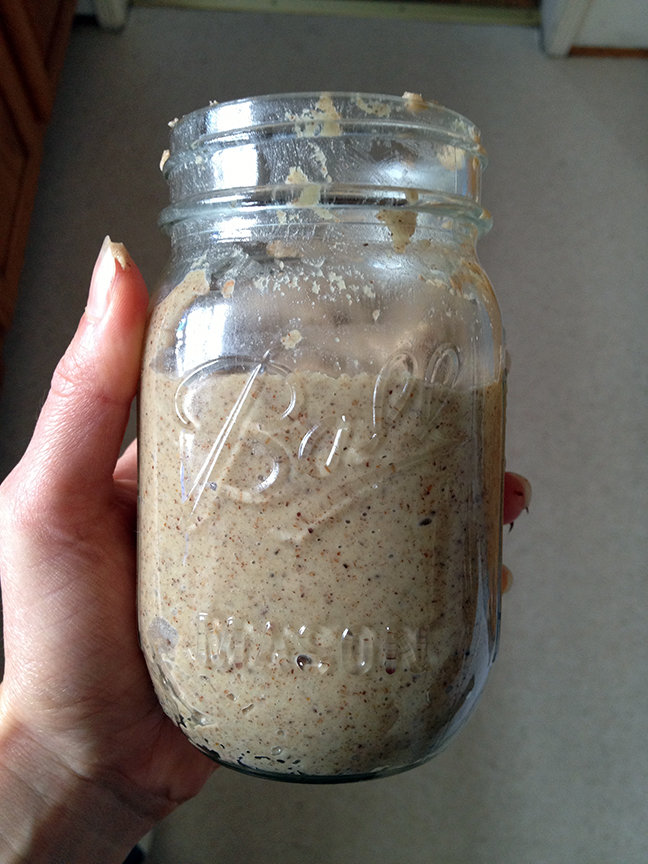 As you probably know I am currently addicted to SQIRL nut butter. So I thought I'd try my hand at making some. I saw this recipe and it sounded oh so good! I subsituted the walnuts for almonds because I'm just an almond junkie. So I roasted the hazelnuts, almonds and shaved coconuts for about 10 minutes.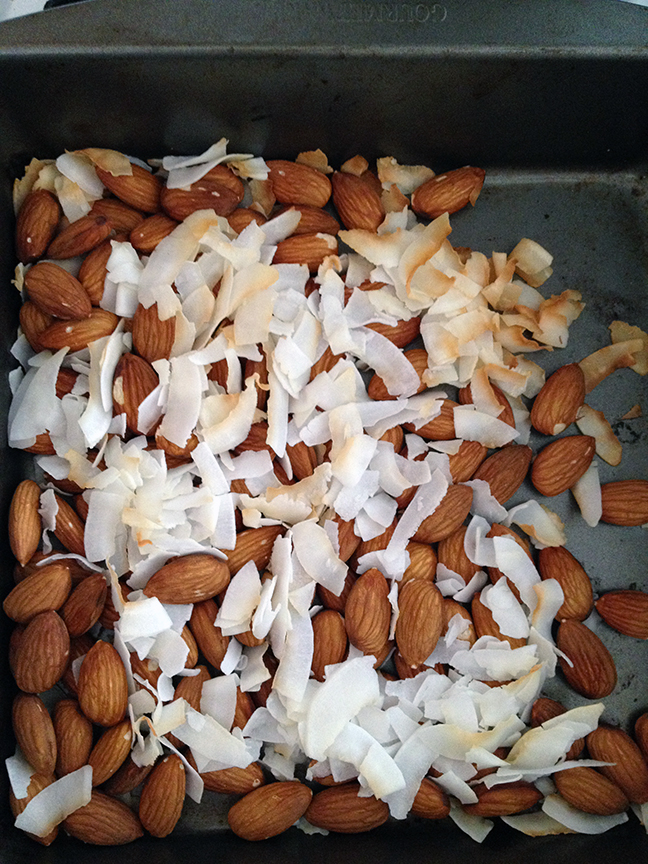 Then I "skinned" the hazelnuts because their skins can be bitter.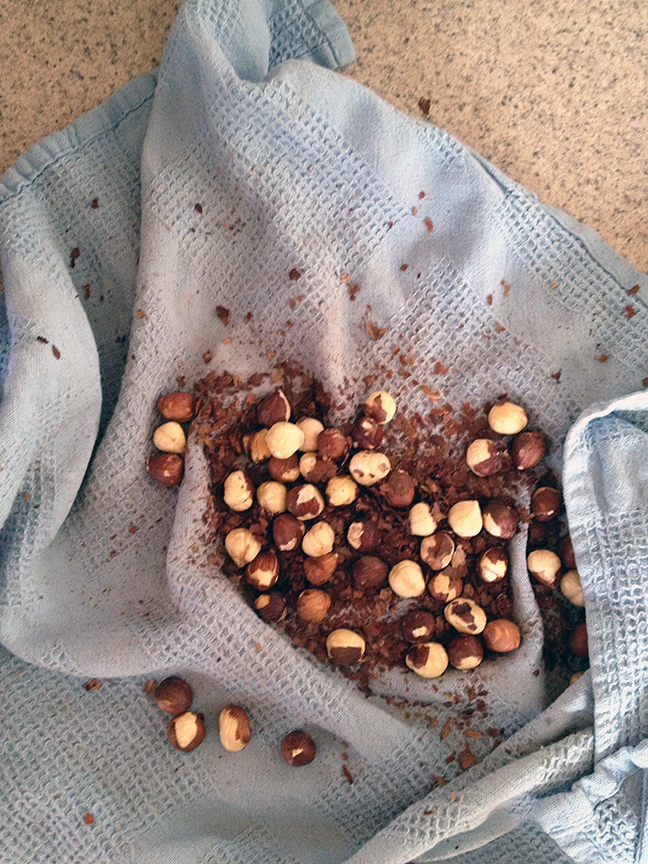 Then I threw them all into my glorious food processor that does not get enough love.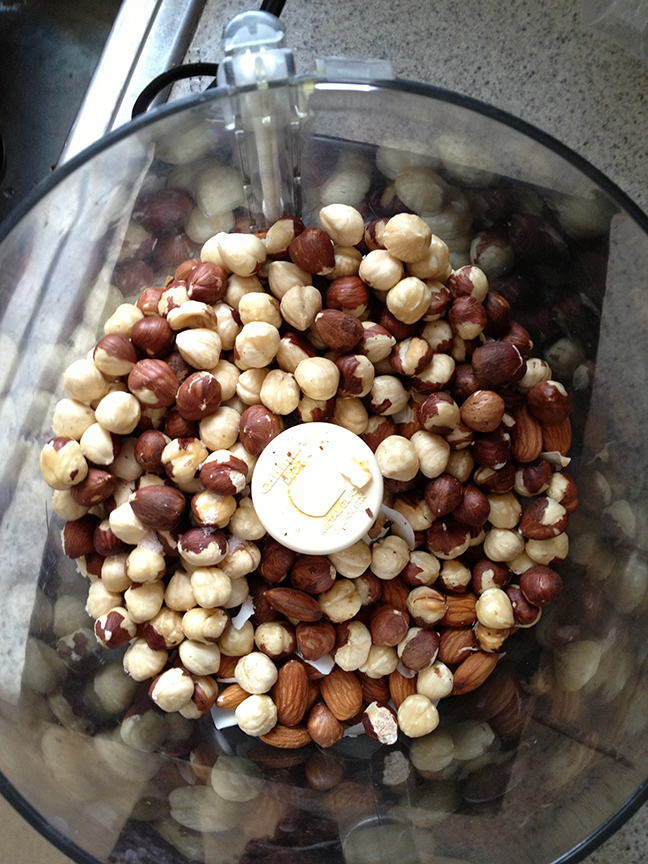 I then processed them for about 10 minutes and eureka: they turn into this!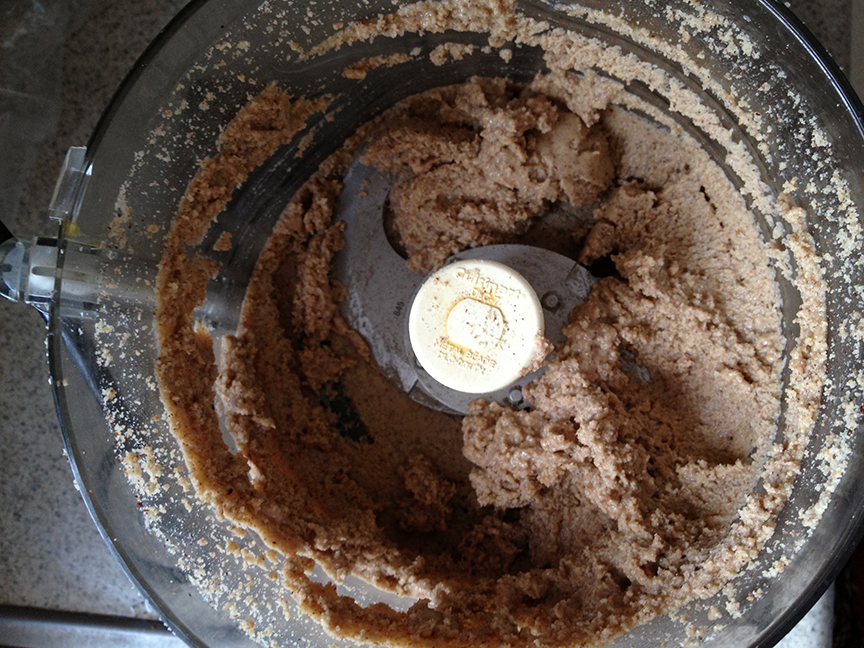 Ok, now major disclaimer. I don't think it came out that well. Perhaps I didn't process it long enough because the texture is a bit dry. And I think I added a little too much salt. Or maybe the hazelnuts weren't the highest quality (I don't trust Trader Joe's). Or maybe I should have used more almonds. I buy amazing  almonds from the farmers market but I will need I definitely want to experiment more. I saw some recipes that used oil so maybe I could throw some coconut oil in there! Regardless, if you want to try your hand at it here's the recipe!
1 cup raw almonds
2 cups raw hazelnuts
1/2 cup shaved coconuts
1/4 teaspoon pink himalayan salt
Roast almonds, hazelnuts, and coconuts at 350F for 10 minutes. Let cool for a few minutes. Then shell hazelnuts by rubbing them inside clean dishtowel. Add all ingredients to food processor. Process for 10-15 minutes while scraping down the sides as necessary.
Let me know how yours turns out! Cheers!