Man, I've been so busy with freelance work lately. So busy that I've been slacking on my drawing and fermenting projects! But today I had some spare moments to get some projects going. First, I made a new batch of kombucha and started another round of second ferments.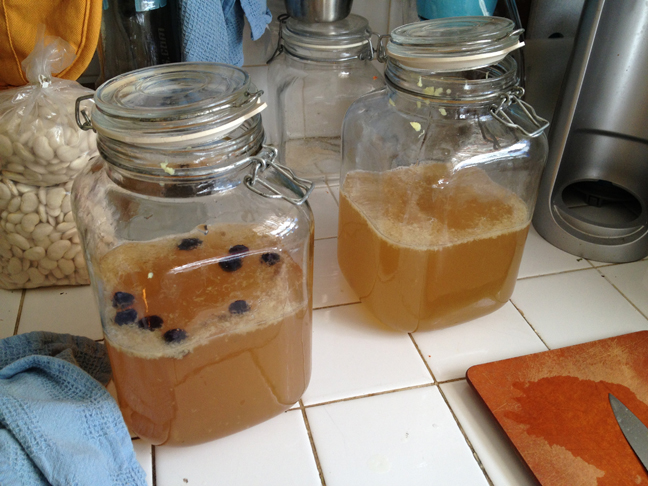 This batch was the first time I used green/kukicha tea instead of black tea and I was surprised by how strong the green tea flavor was. When I use black tea, it doesn't really taste like tea but like kombucha. It's almost a different drink altogether! Maybe I should get some milder green tea for the next batch. Or maybe the 2nd ferment will mellow that flavor out a bit. Or perhaps the kukicha isn't a good match for the brew. It was just slightly bitter and I didn't expect that. This time I grated ginger instead of chopping it so I expect the ginger flavor to be much more powerful than last time so maybe that will balance it out.
As we speak I am making a Tuscan style white bean soup so I bought a bunch of fresh oregano at the market this morning. Whenever I buy it, I always dry it because it's so much better than the store bought dried stuff.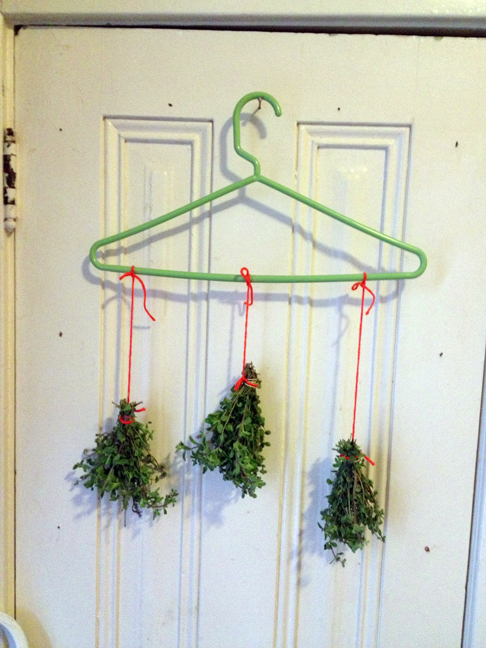 I also finally got to make my Donkey bust for my illustration class. I hope it dries in time to paint it tomorrow!! I got this amazing "garlic press" tool to make hair and other stringy wonders!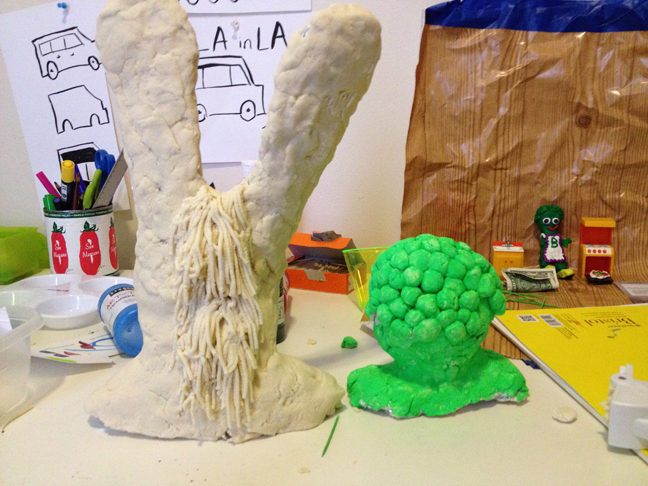 Finally, today is the last official day of THE CLEANSE! Tomorrow I start introducing foods back into my diet and then wait 72 hours to see how I react. I'm gonna start with wheat since that's the one I am most suspicious of for causing belly aches. I have one thing left to say about all this cleanse business. I cannot fucking wait to eat at Pizzeria Mozza once I introduce cheese back into my diet!